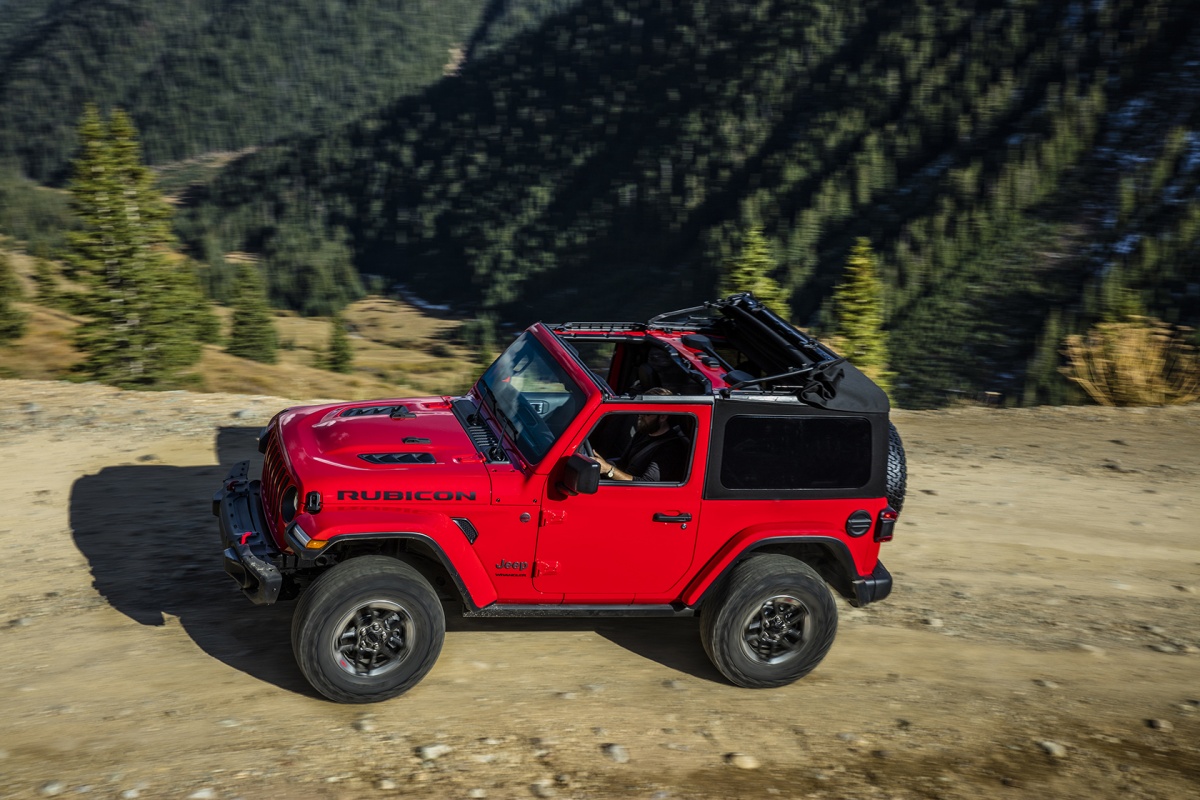 One of the things I love most about the Jeep JL Wrangler soft top is that the front half can be opened up just like a targa top or sunroof. Known as the Sunrider Position, it just takes a couple of minutes to get you looking at the sky and the following write-up will show you just how easy it is to do.
Instructions
1. To begin the transformation of your soft top into the Sunrider Position, fold both of your sun visors down and push them toward the windshield. Then, pull the soft top header latches downward and make sure that the hooks are disengaged from their receivers.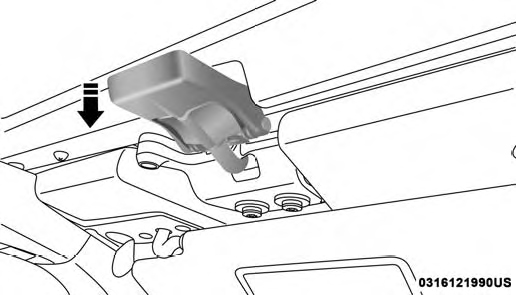 2. Standing on the outside of your Jeep or standing on the door sill if needed, grab the front edge of your soft top and begin lifting it up.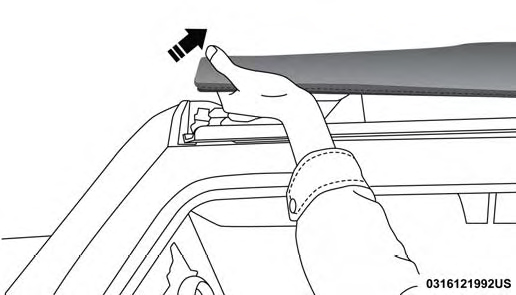 3. Continue to fold the Sunrider portion of your top all the way back until it is resting on the rear half of your soft top.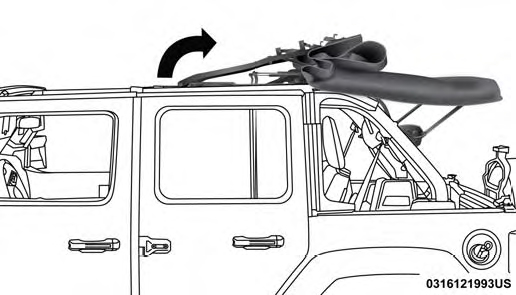 4. Before you start driving around, you need to make sure that the bows are secured in place using the 2 velcro straps that can be found in the center console of your Jeep.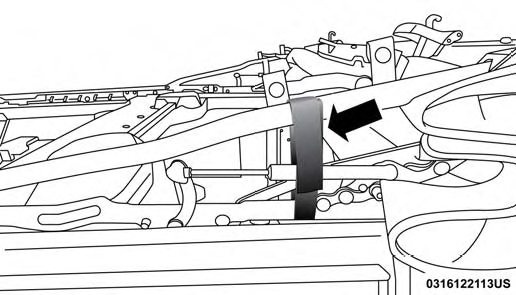 That's all there is to it! Enjoy.
NOTE: All the information and the images used on this write-up can be found in the JL Wrangler Owners Manual. My purpose for posting it here is to make it easier to access on a mobile device and allow people to use it as a quick reference guide.