The very first Jeep JL Wrangler Cindy and I saw at the 2017 LA Auto Show was this granite crystal Sahara and in addition to its refined leather interior, we were pleased to see that it came with a hard top that came with a powered rag top and removable side panels. It was tough to get good shots of it with the crowds there but here are a few photos of what it looked like.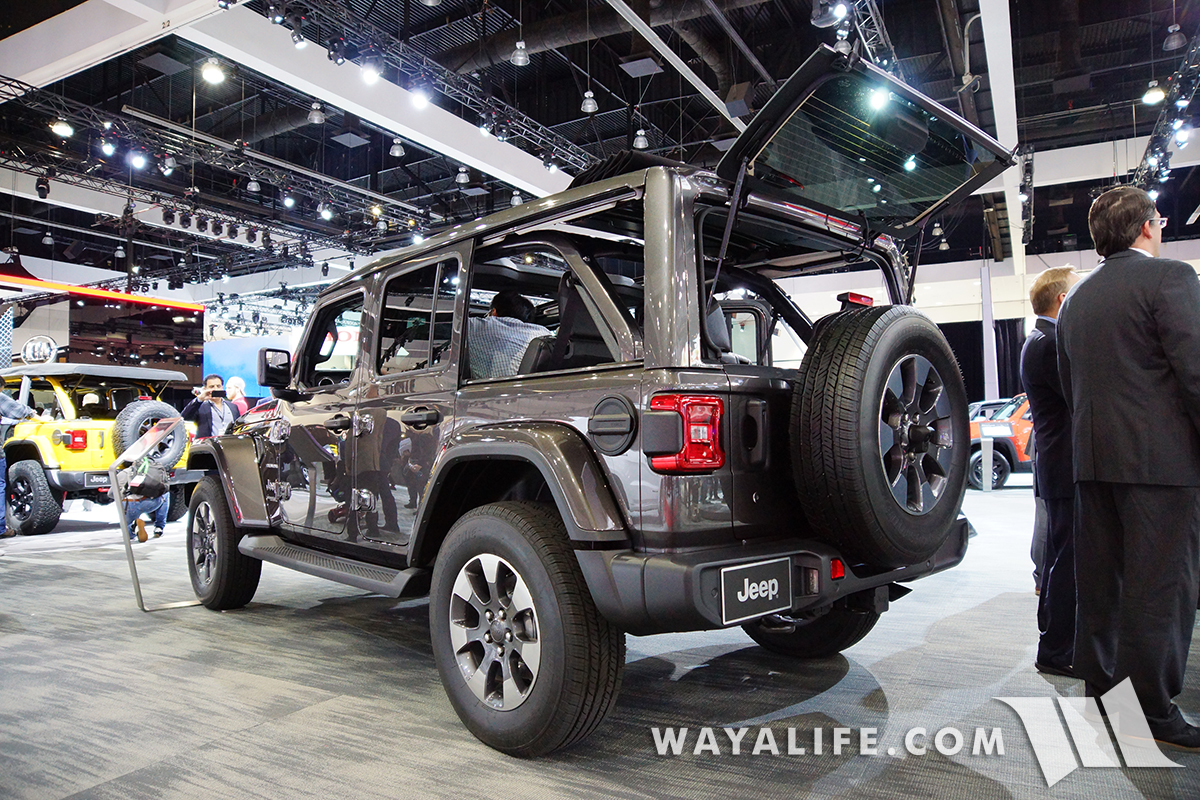 The side panels are extremely light and super easy to remove.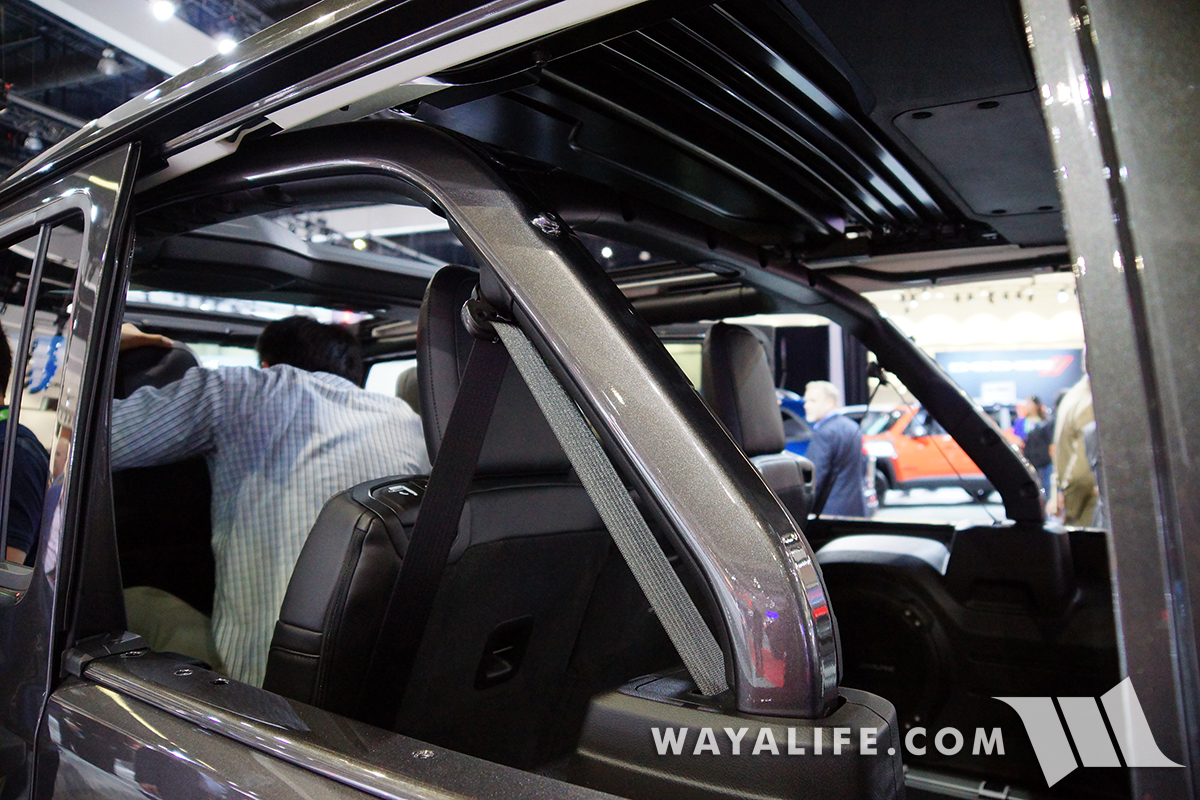 Here's what the SKY ONE-TOUCH power top rag top looks like fully opened.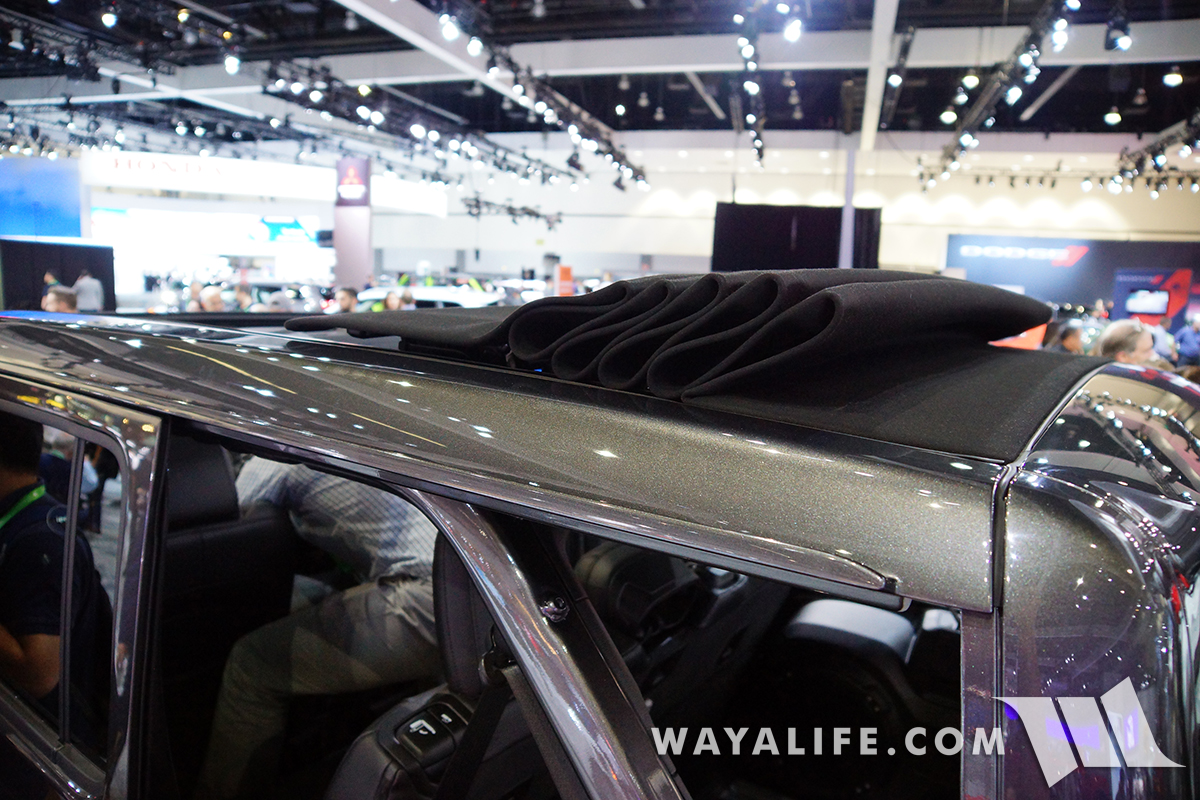 View of the sky from the inside.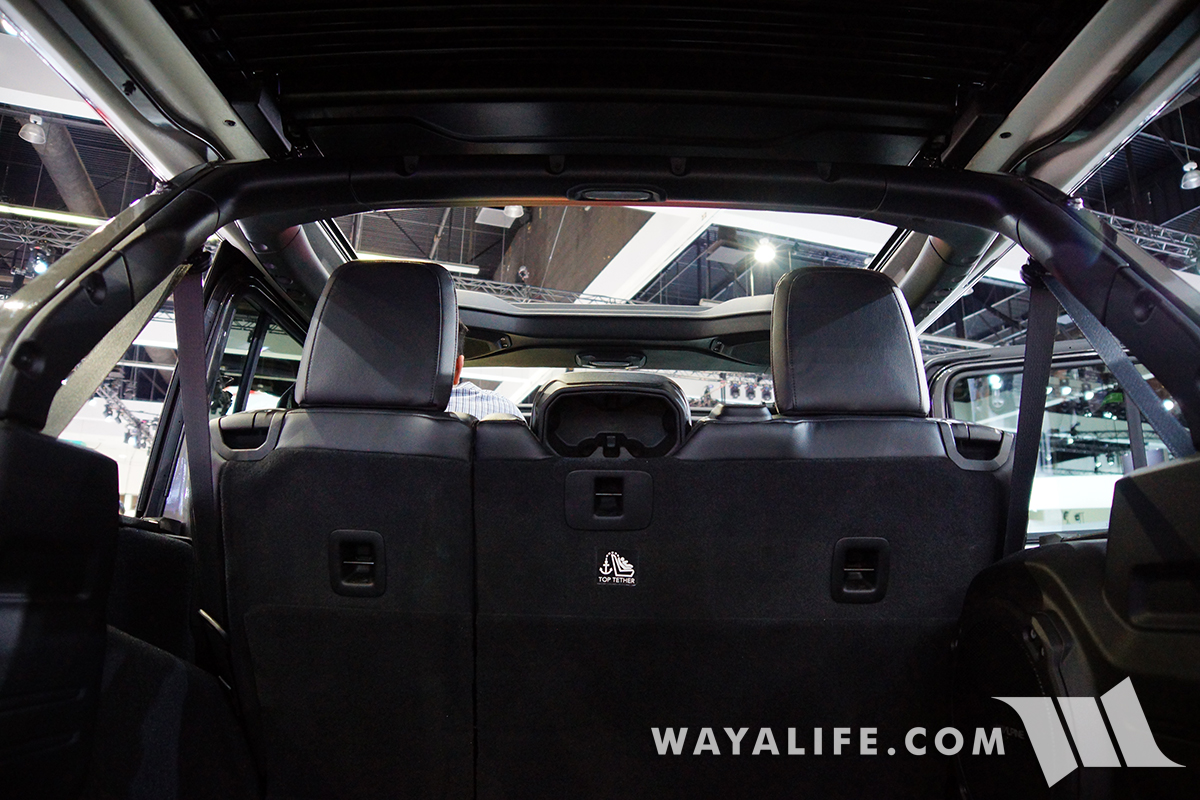 I really liked the optional cargo tracks that it had installed.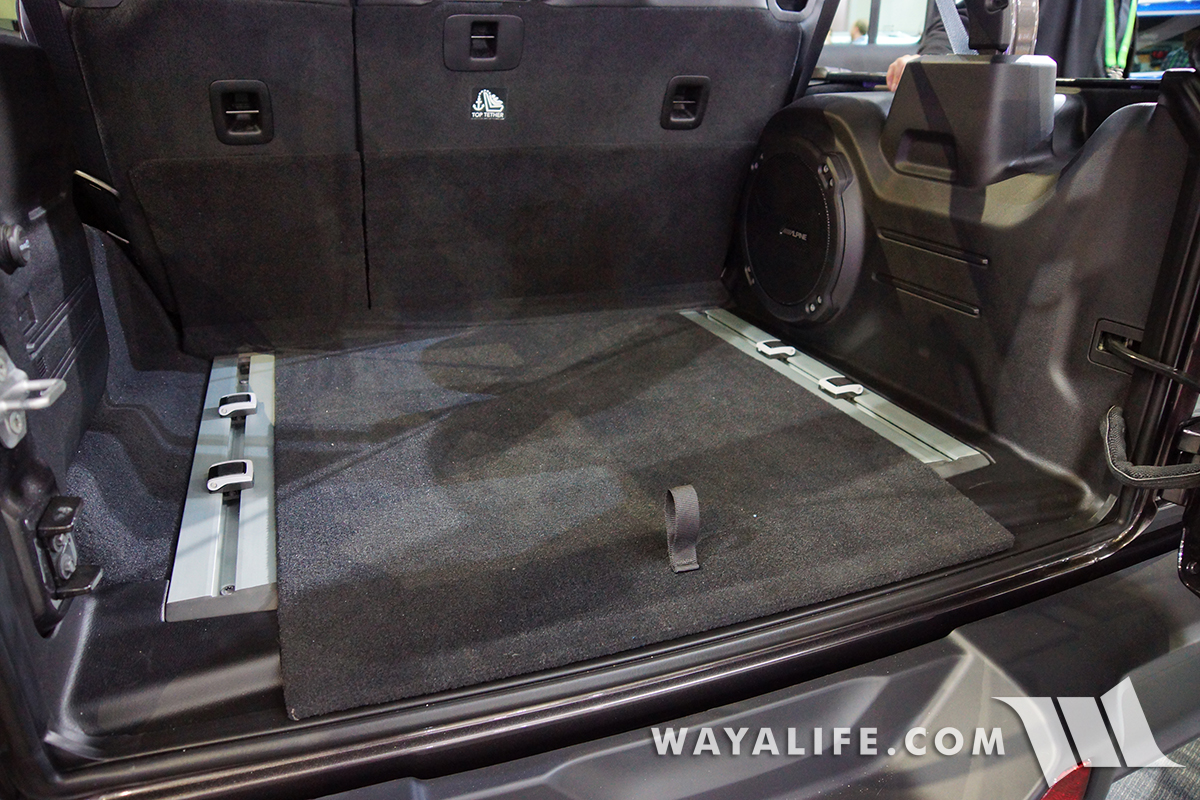 Here are a couple of shots of what the ADJUSTABLE 3rd brake light looks like.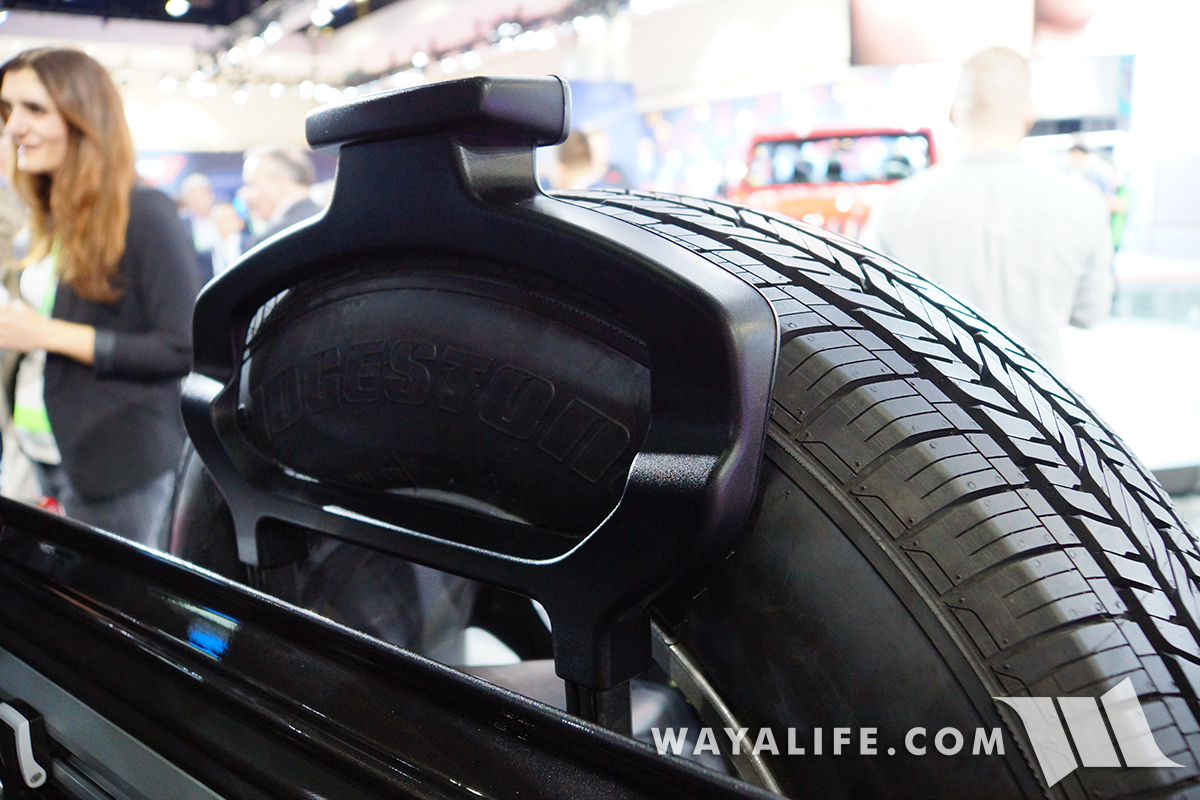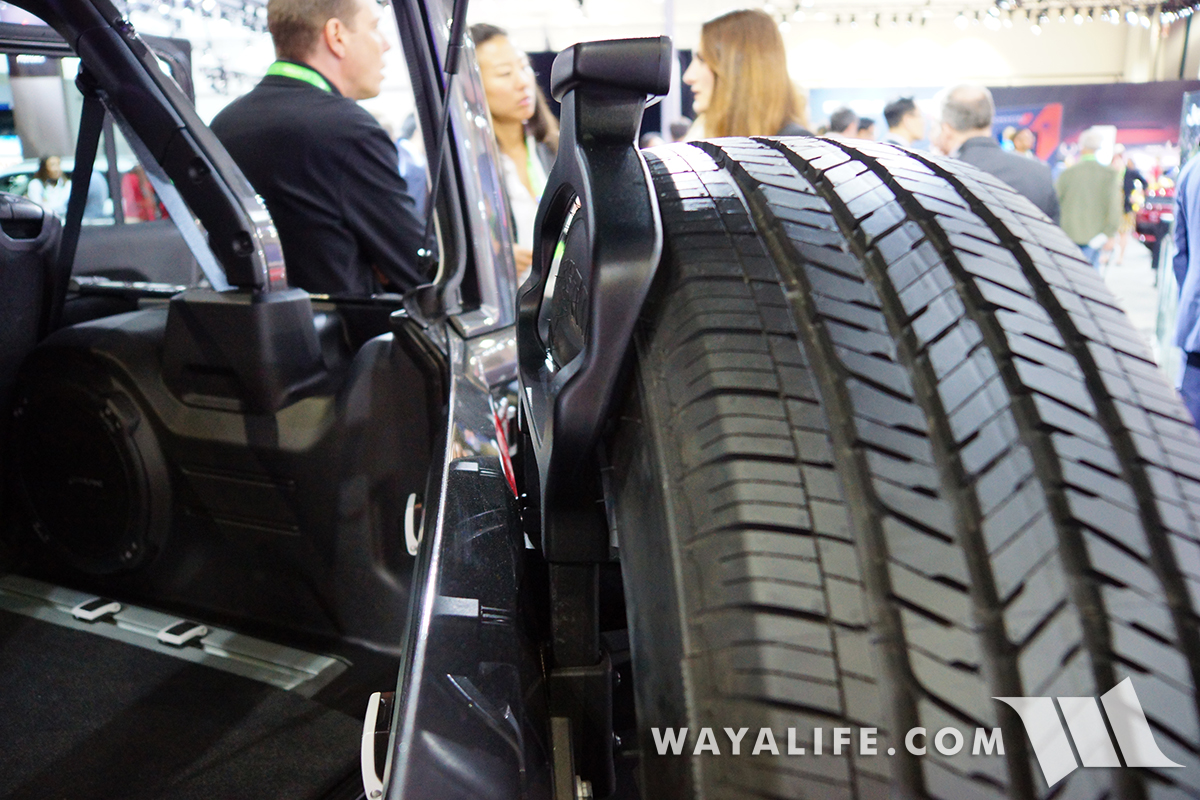 For those of you who chose to get the safety package, the rear sensors are located in the black boxes that you see in the tail lights.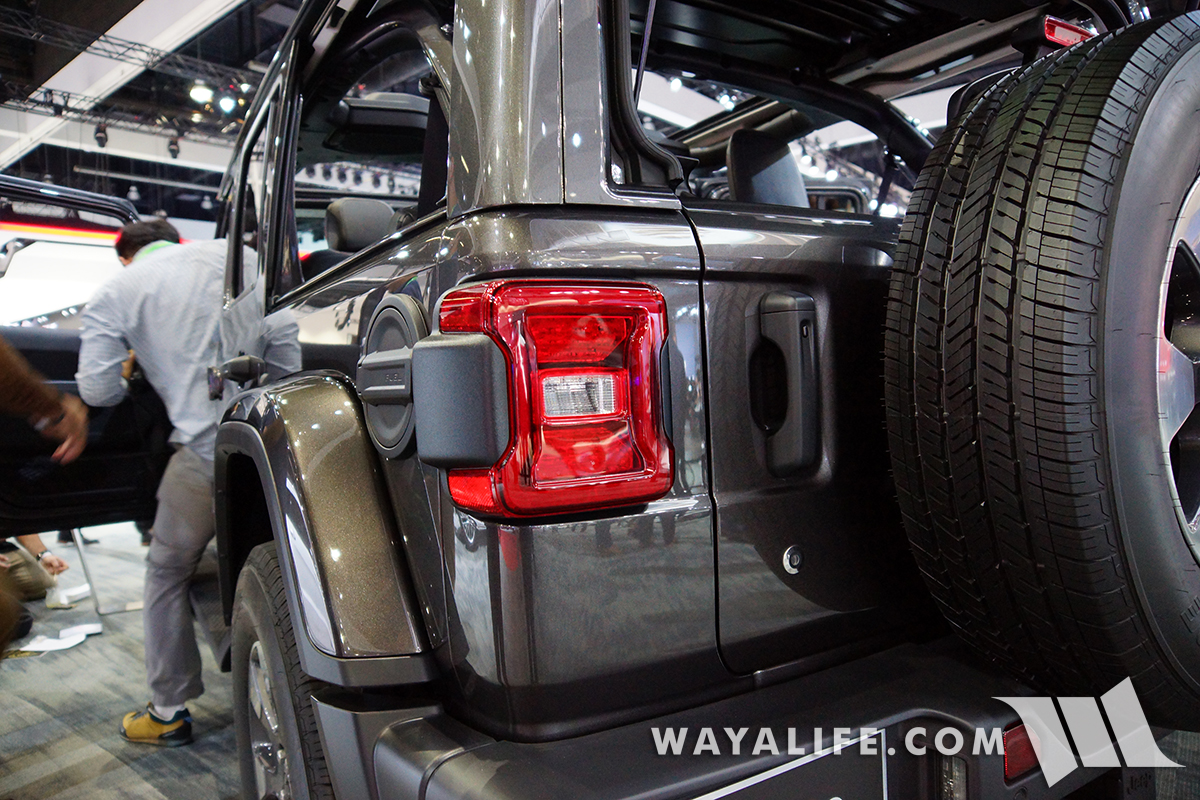 As you'll notice here, the Sahara's come with a simple hood that has a blister but no vents like what you see on Rubicon hoods.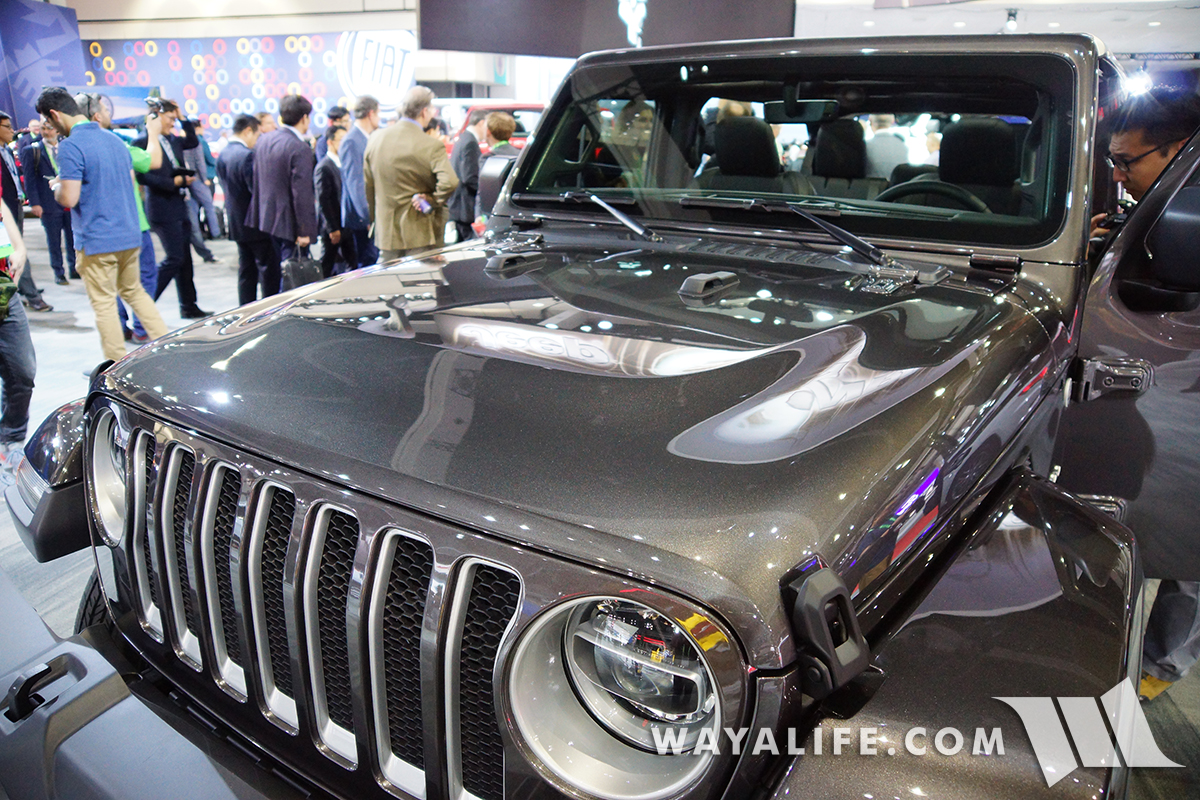 Here's a shots of what the Sahara's look like from the front with LED head lights and their uniquely styled bumper.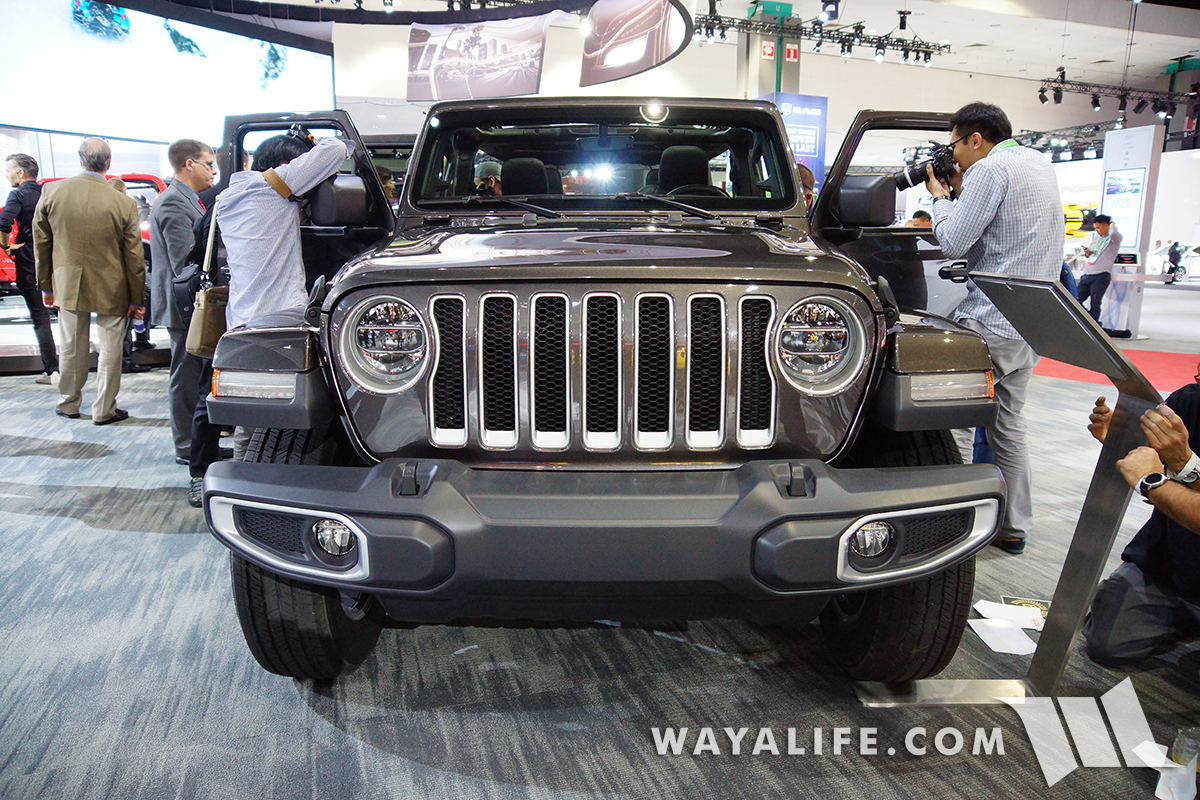 Here's a good view of what the standard front fenders look like on both Sport and Sahara model JL Wranglers.

This is what the Sahara wheels look like.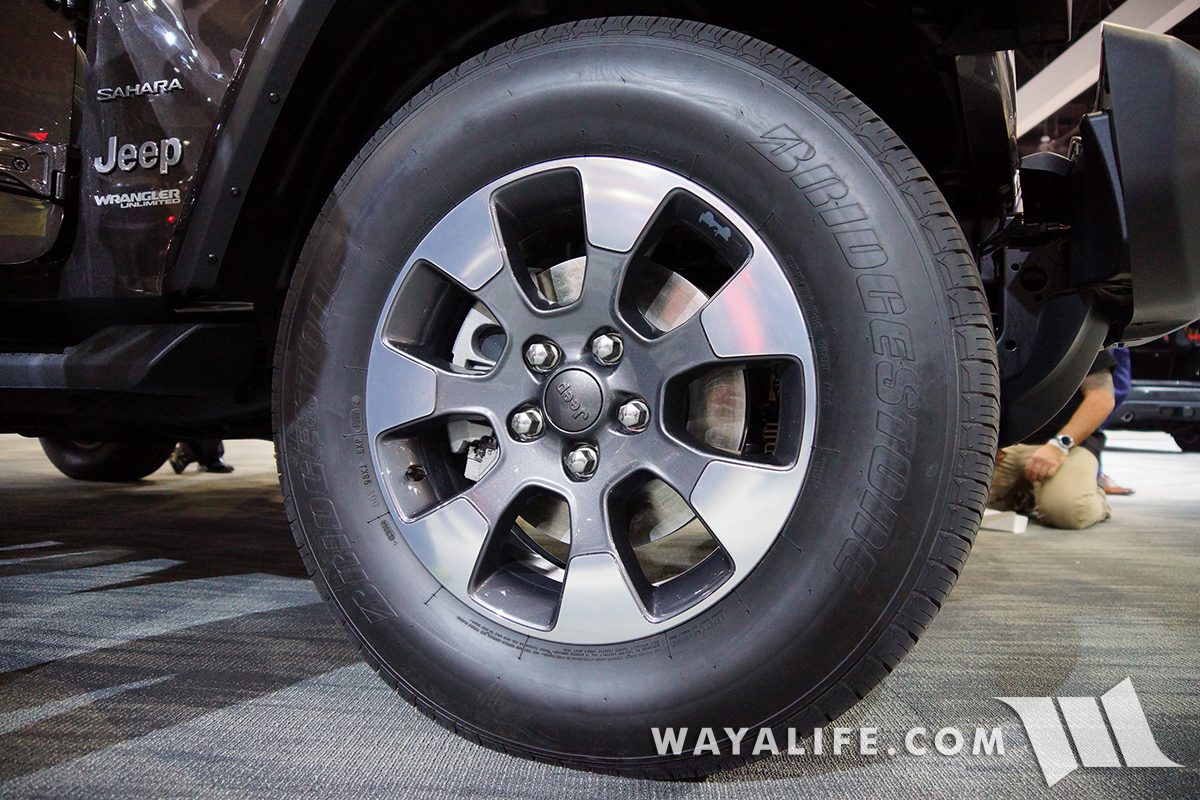 These interior shots show how the JL Wrangler Sahara's come with a leather dash complete with pop stitching.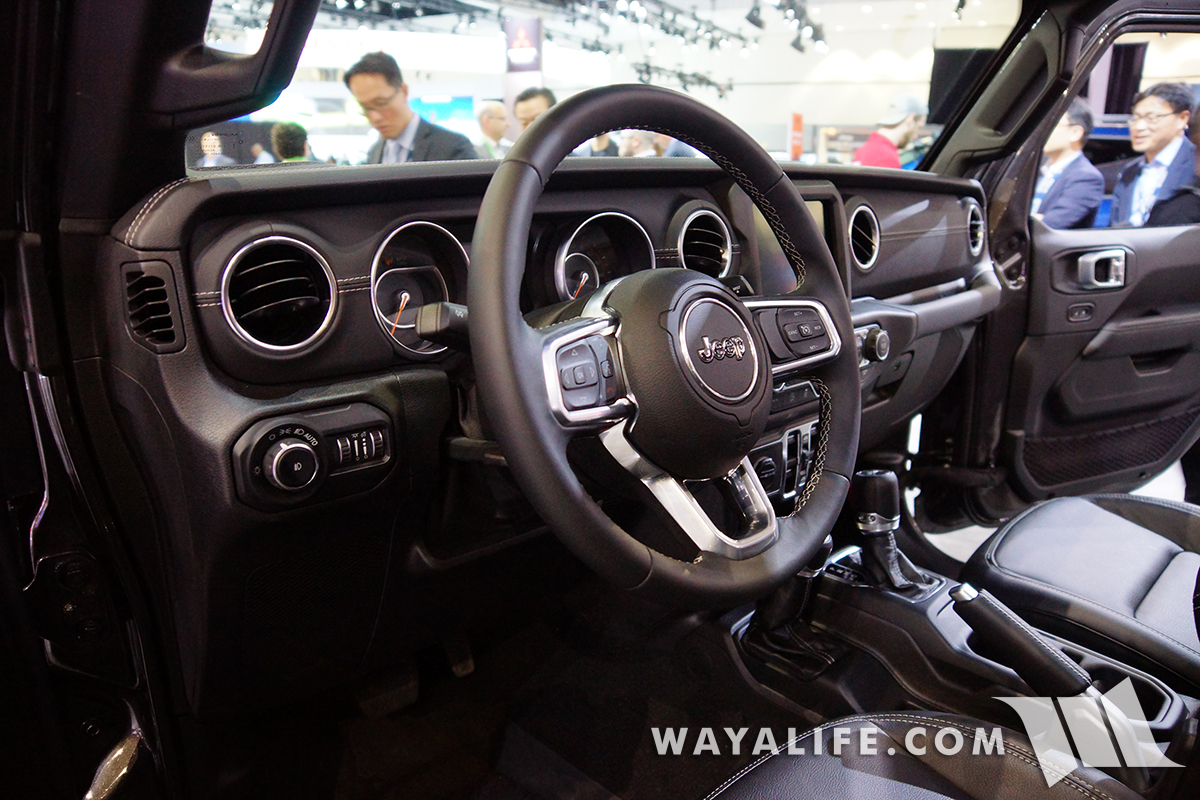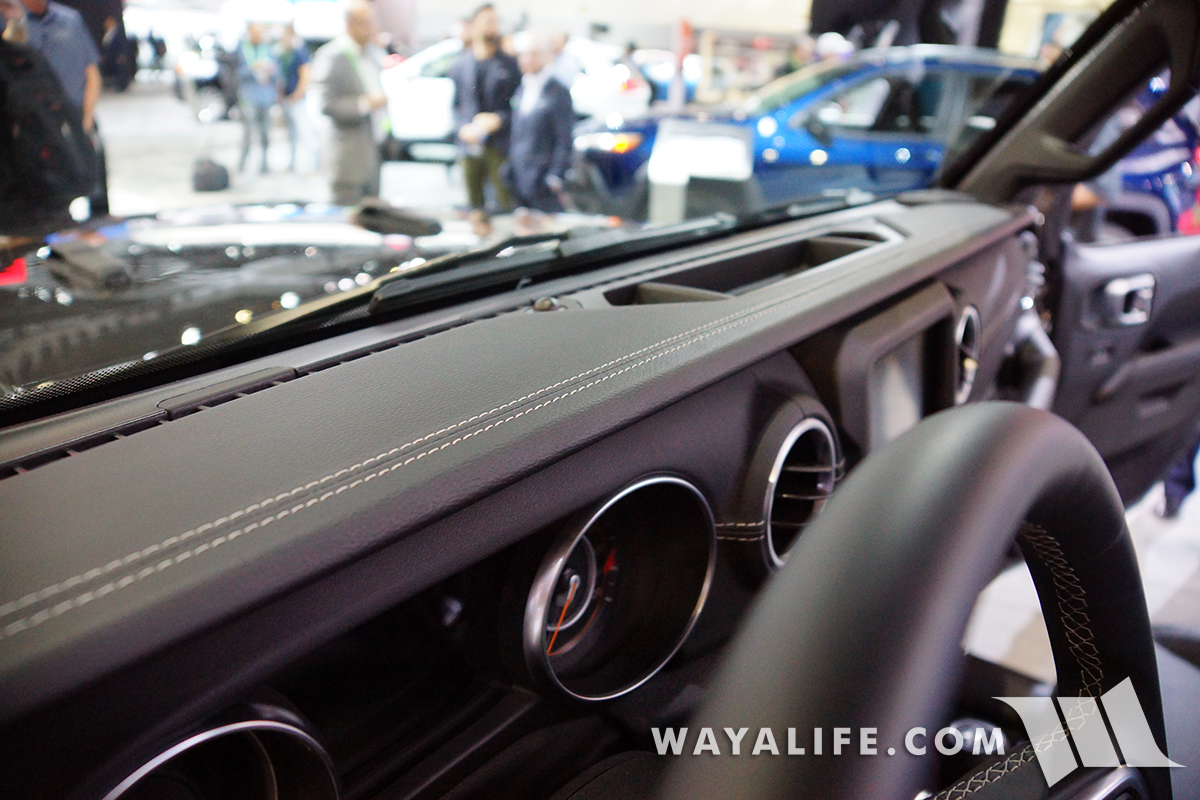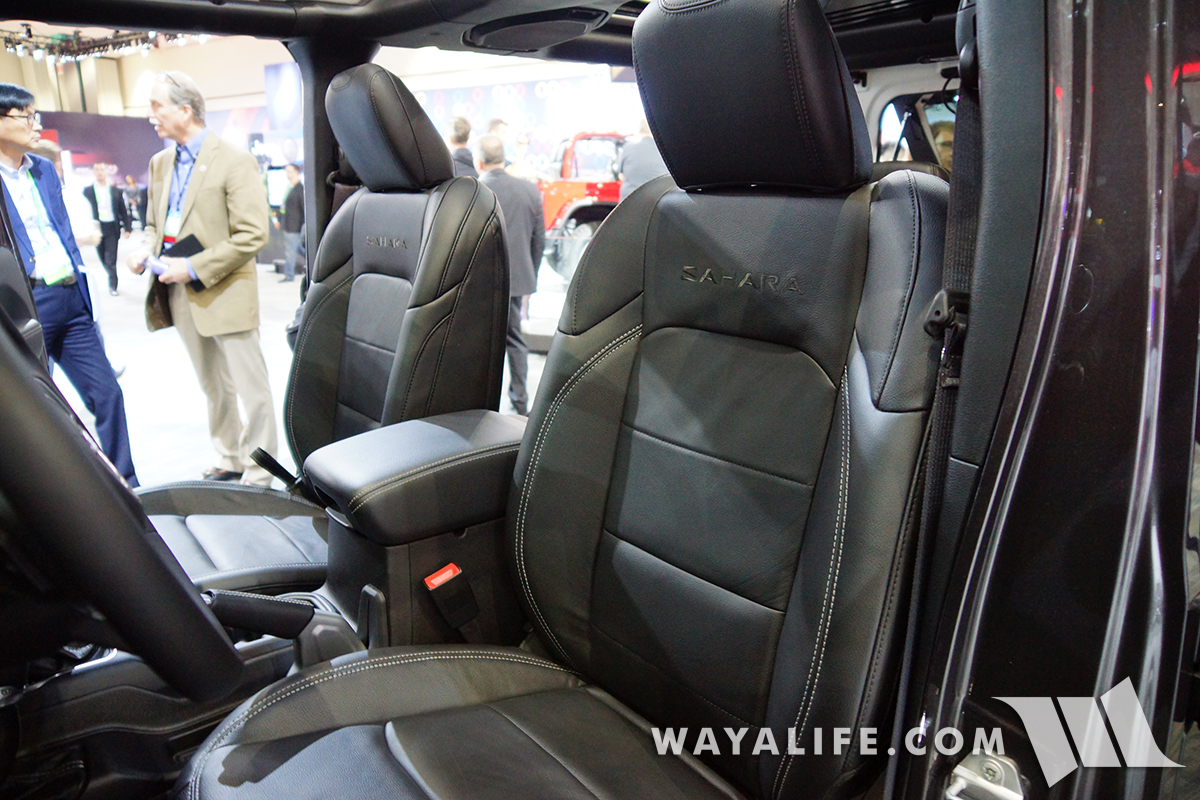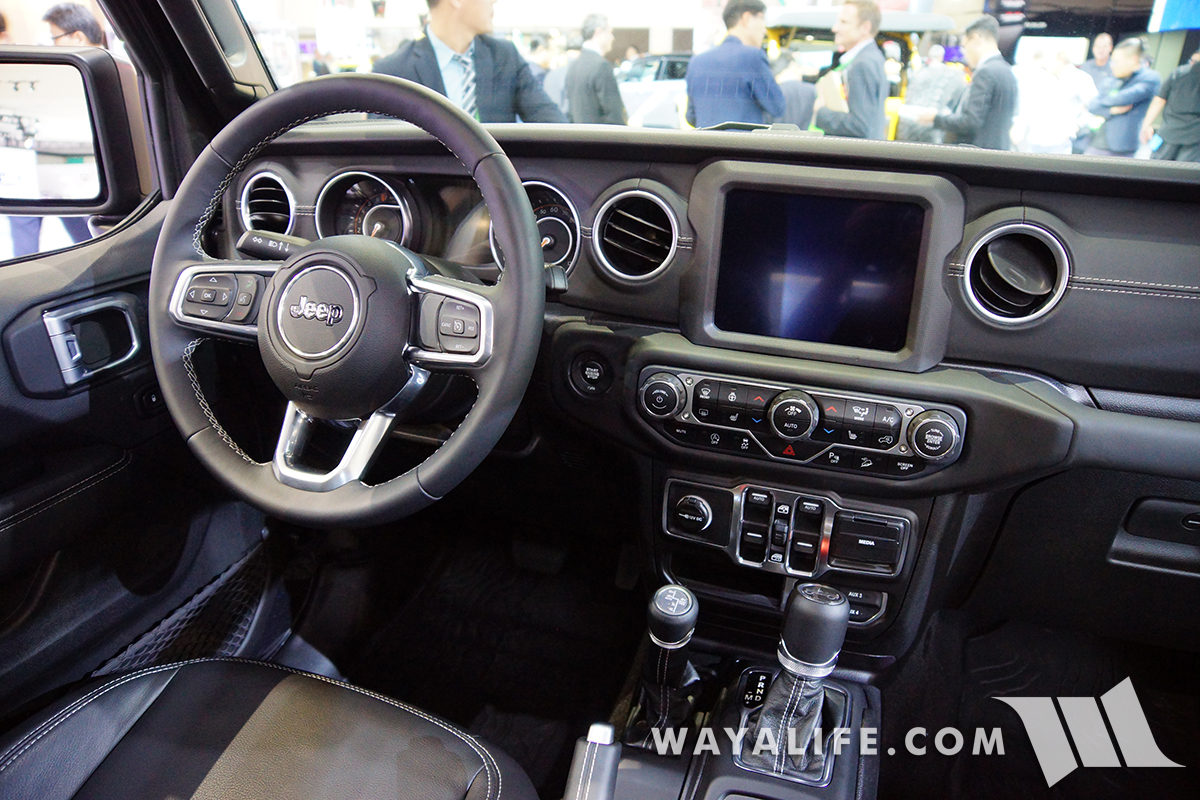 Unlike Rubicon models that have MOLLE on the backs of the front seats, the Sahara comes with traditional pockets.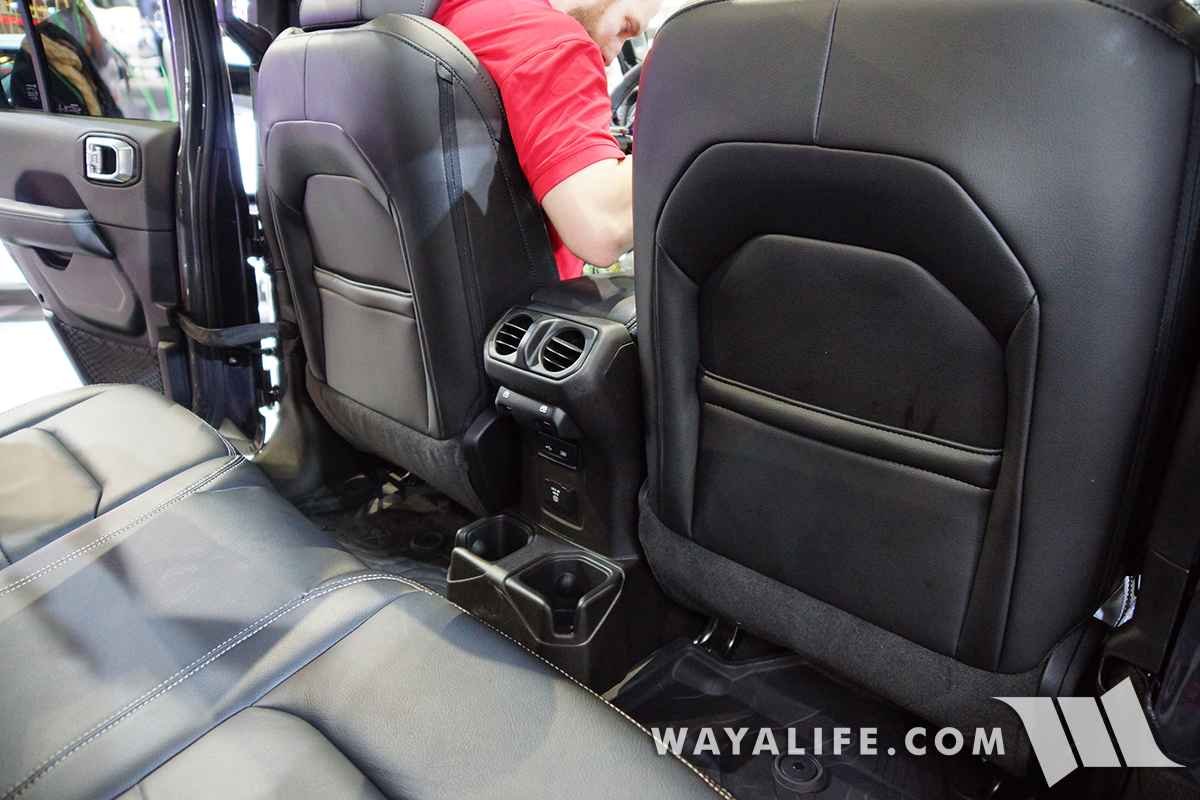 As you can see here, the side pockets have been extended and are now much more usable.