I have to admit there were times when I was beginning to think this day would never come. A day when the all new Jeep JL Wrangler would officially be revealed and when all the spy photos, speculations and rumors could all be laid to rest. On Wednesday, November 29, 2017, that day finally came and let me tell you, I absolutely LOVE what I saw! Here are a few pics that I took from the convention center floor and from the actual media reveal.
Here's a shot of the empty Jeep display soon after Cindy and I got to the show.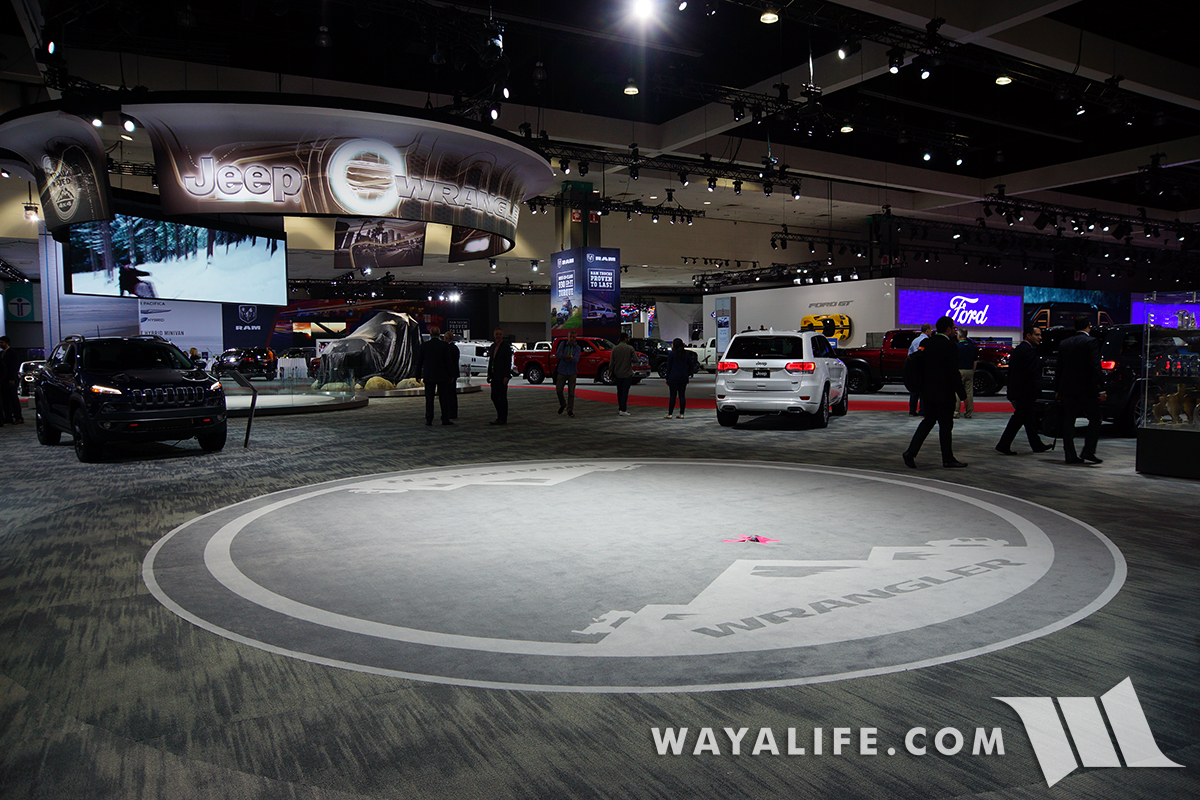 In addition to the Jeep under wraps, you could clearly see there was spotlight space dedicated to other feature Jeeps.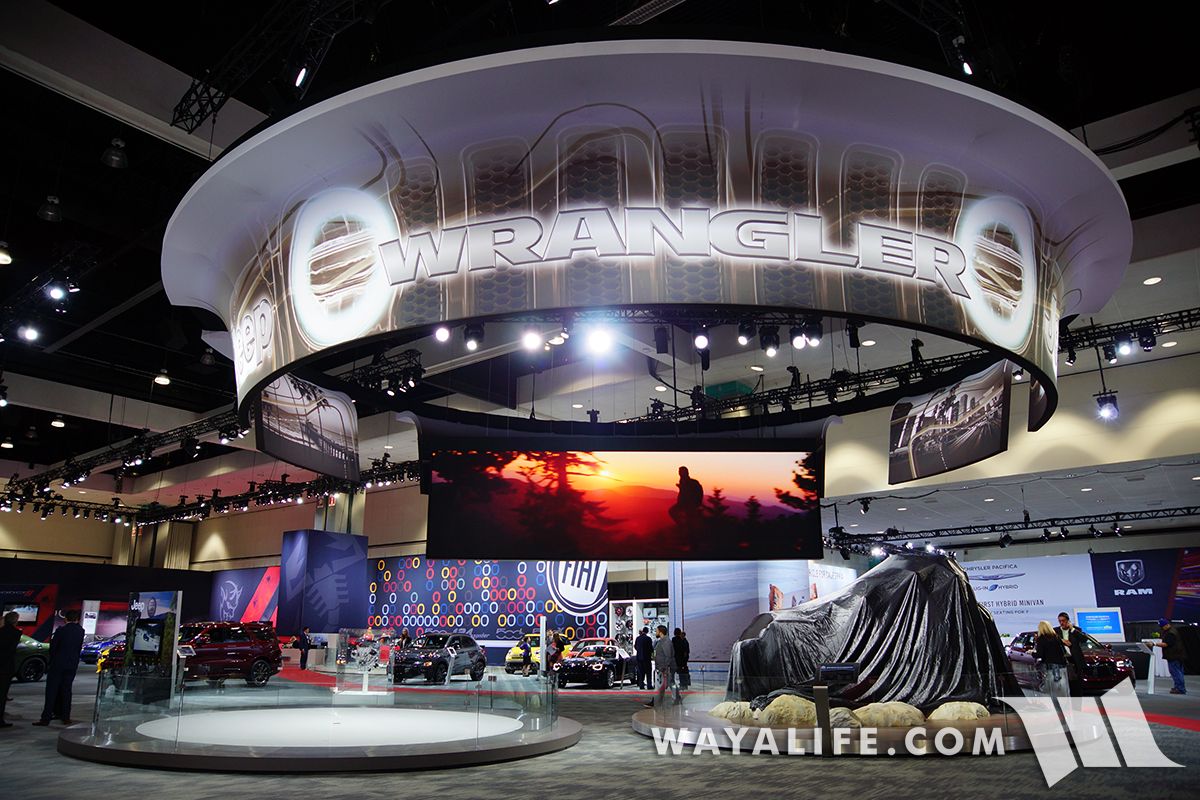 I have to say, this bags were almost nicer to look at than the diaper camo we've been seeing all year and they made it fun to guess what was underneath.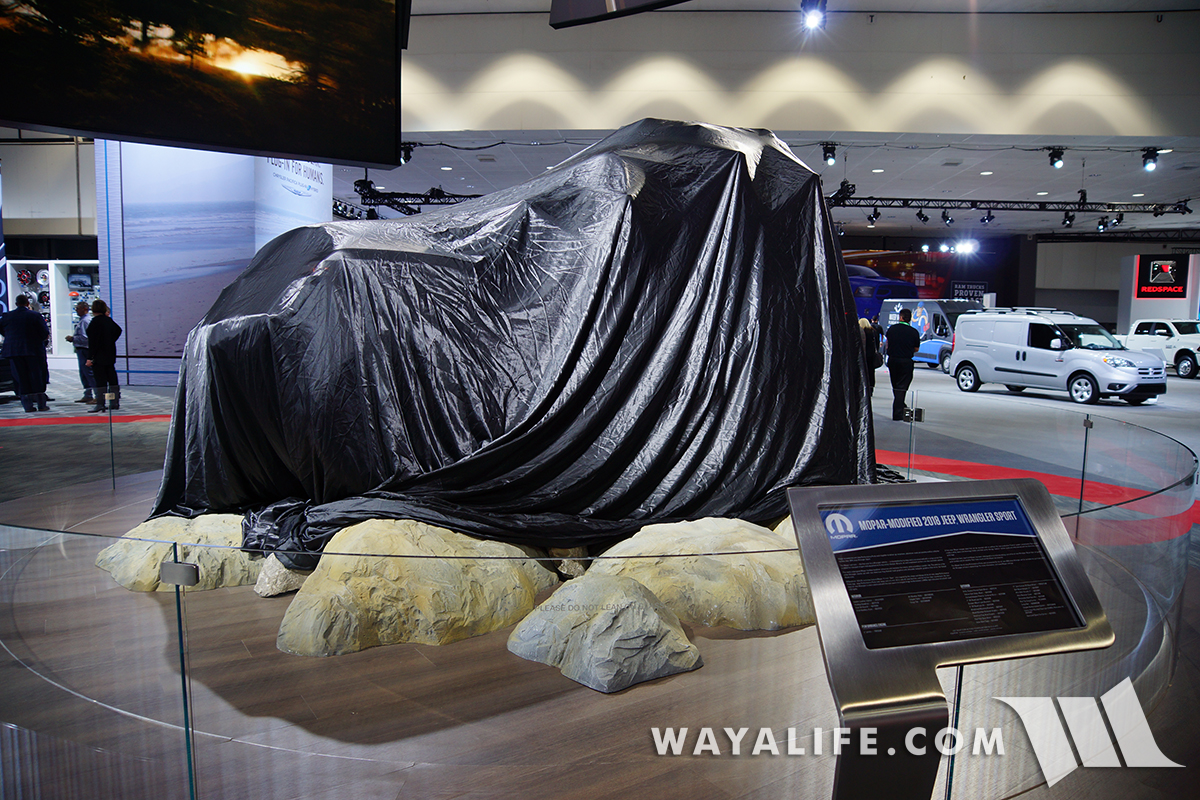 Fortunately for us, we had a cue card to at least know what was under wraps and let our imagination go.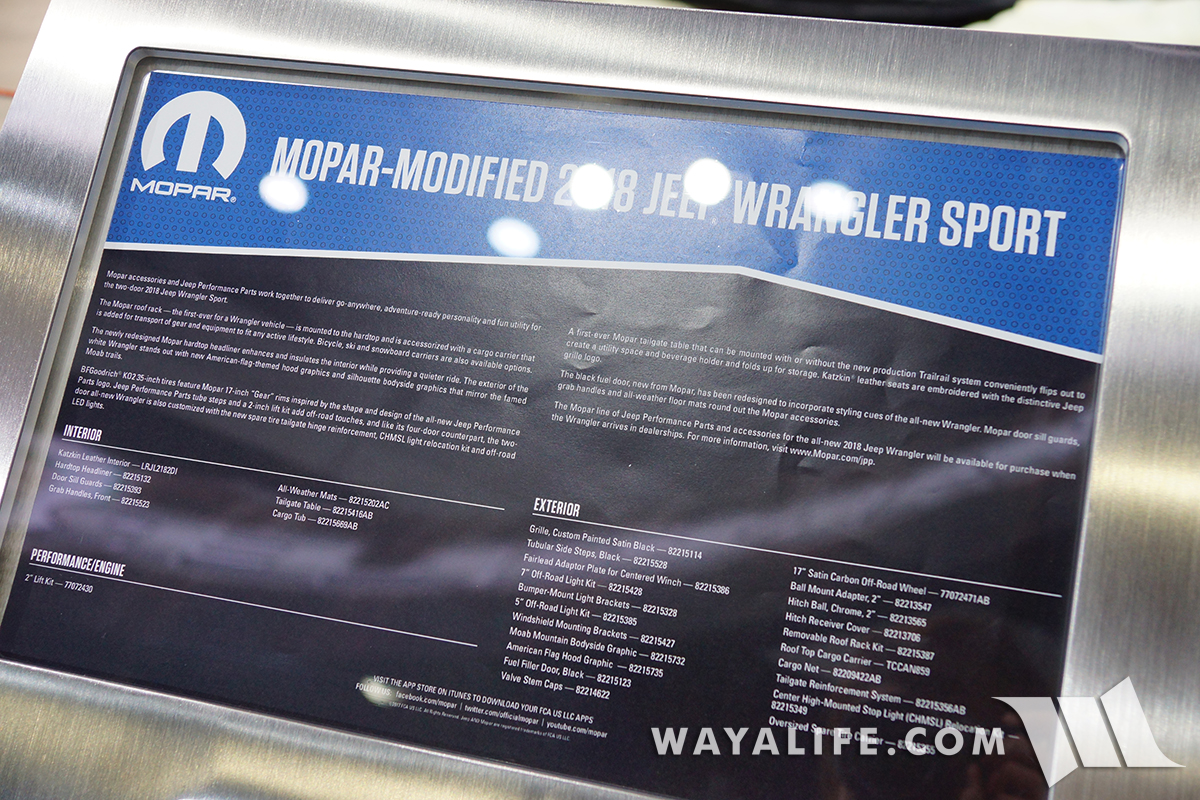 This one was clearly a 4-door.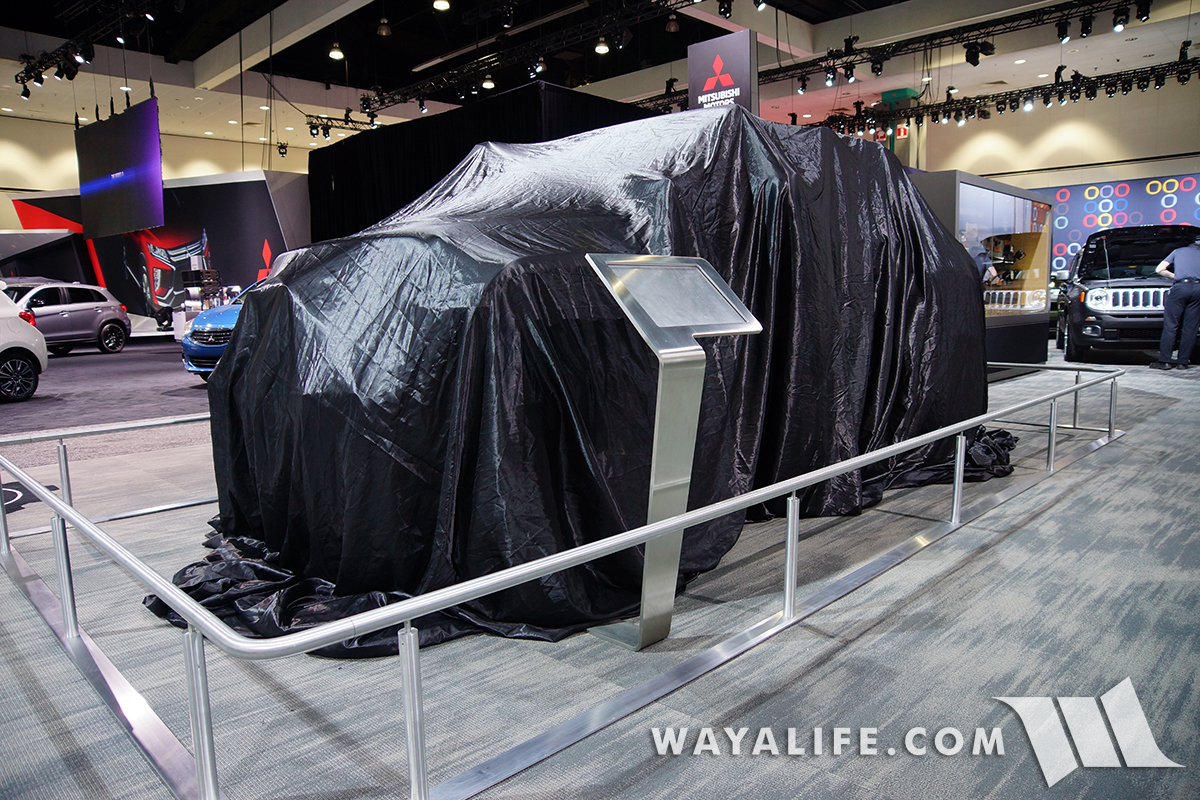 As you can see by this display case, Mopar is all up and ready to go on selling a whole host of aftermarket parts.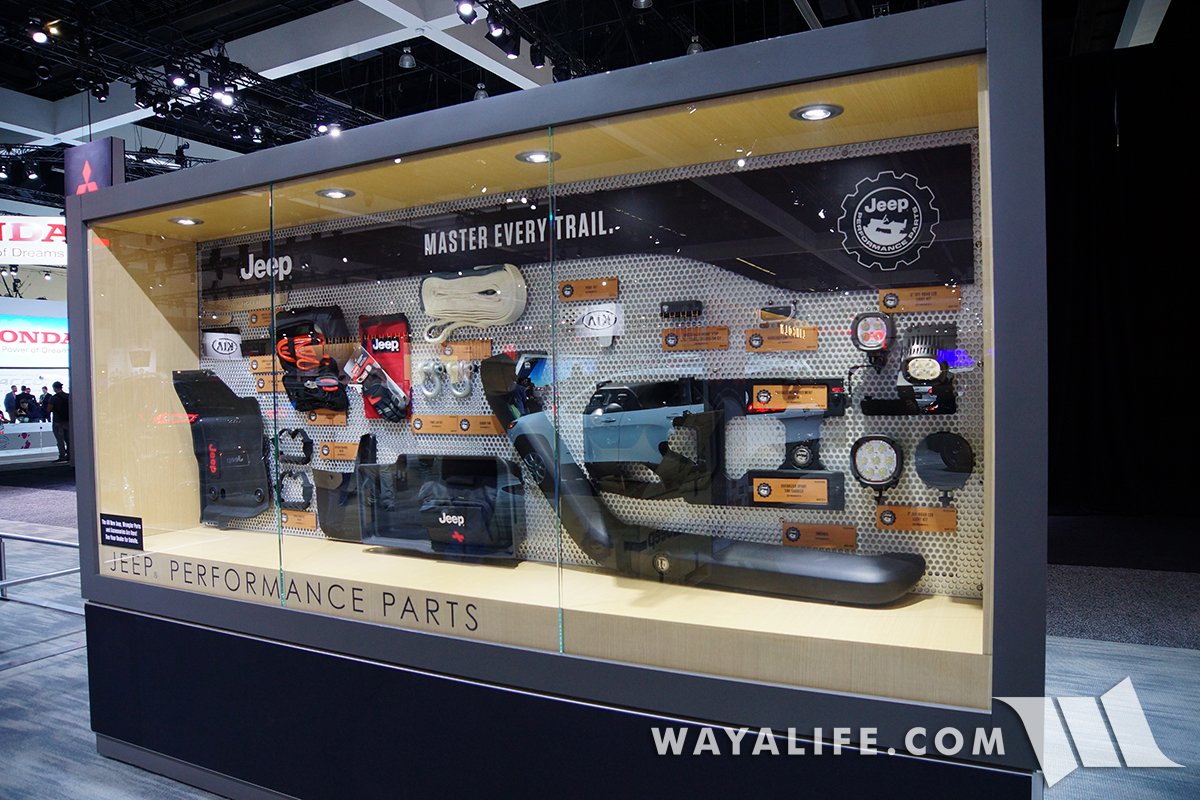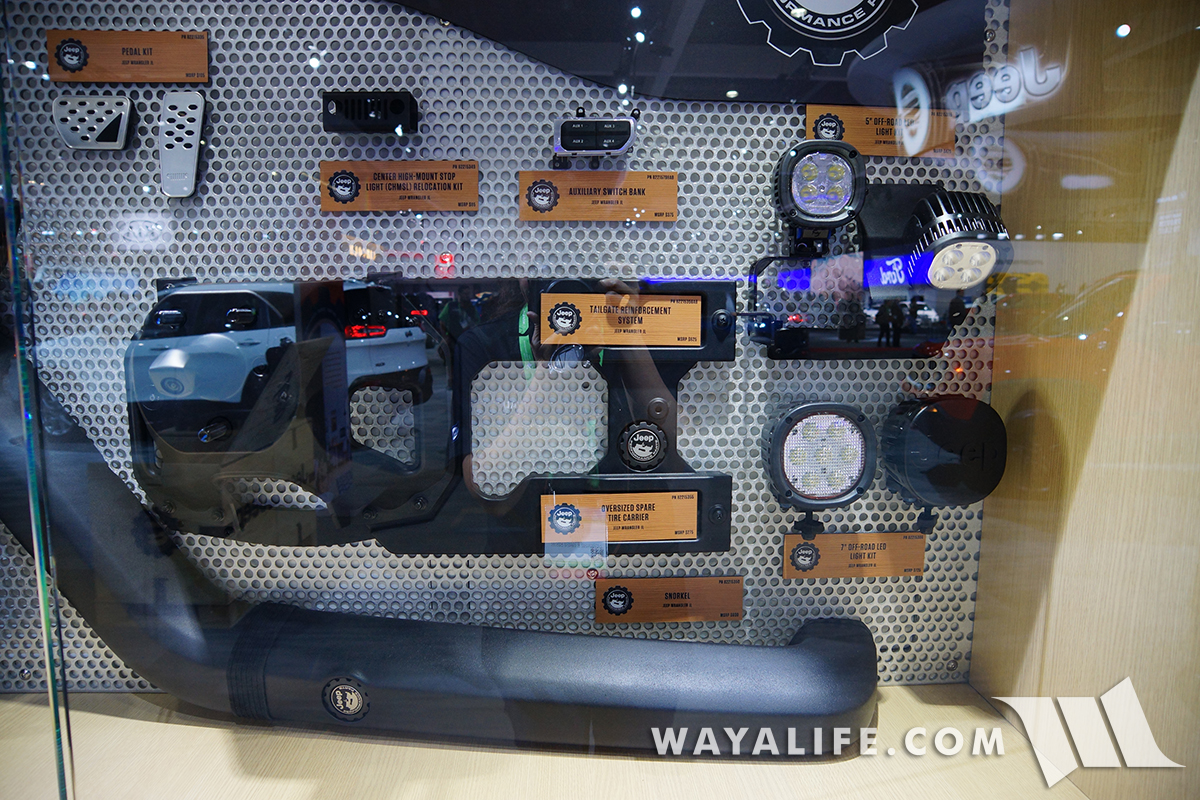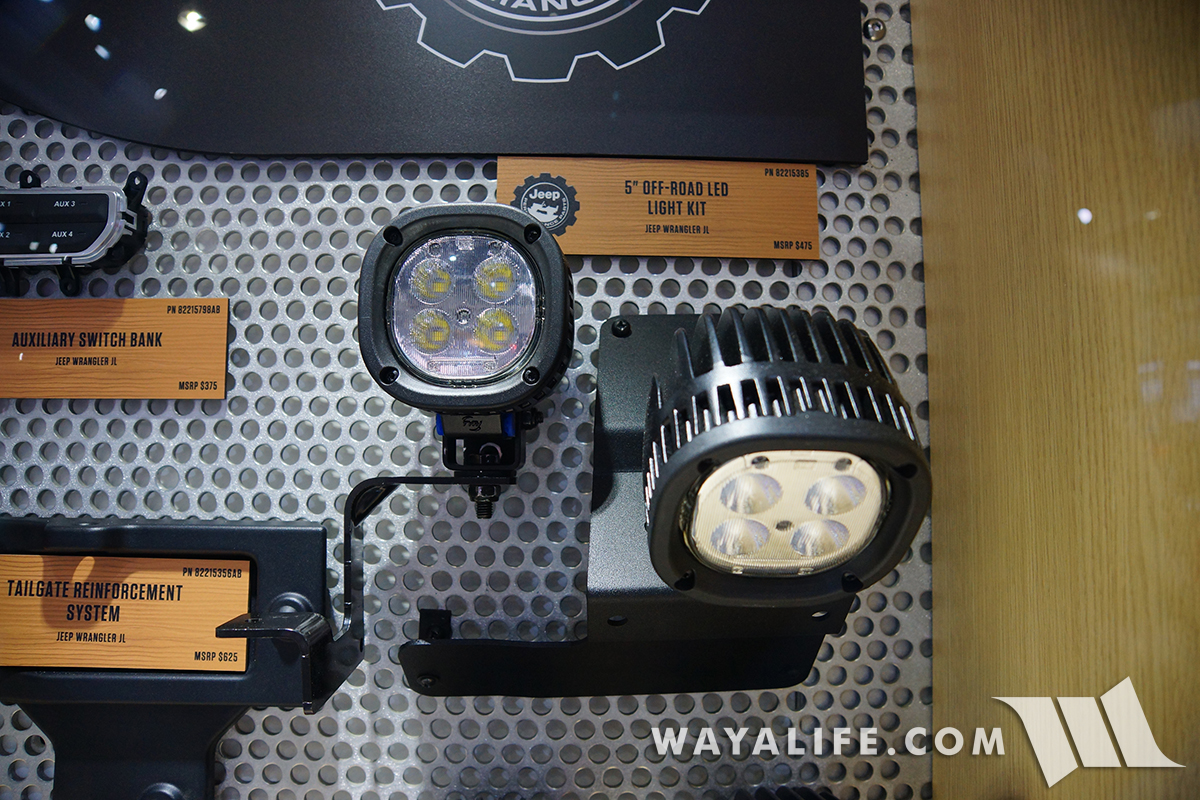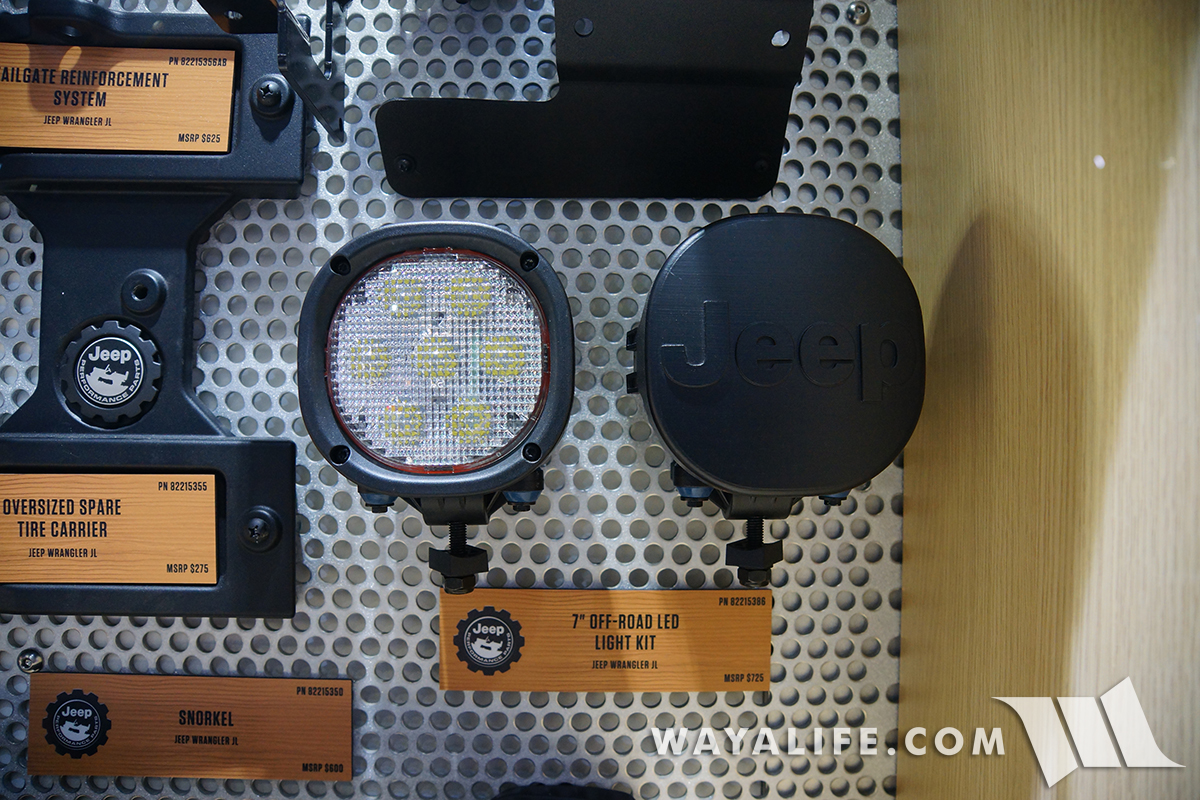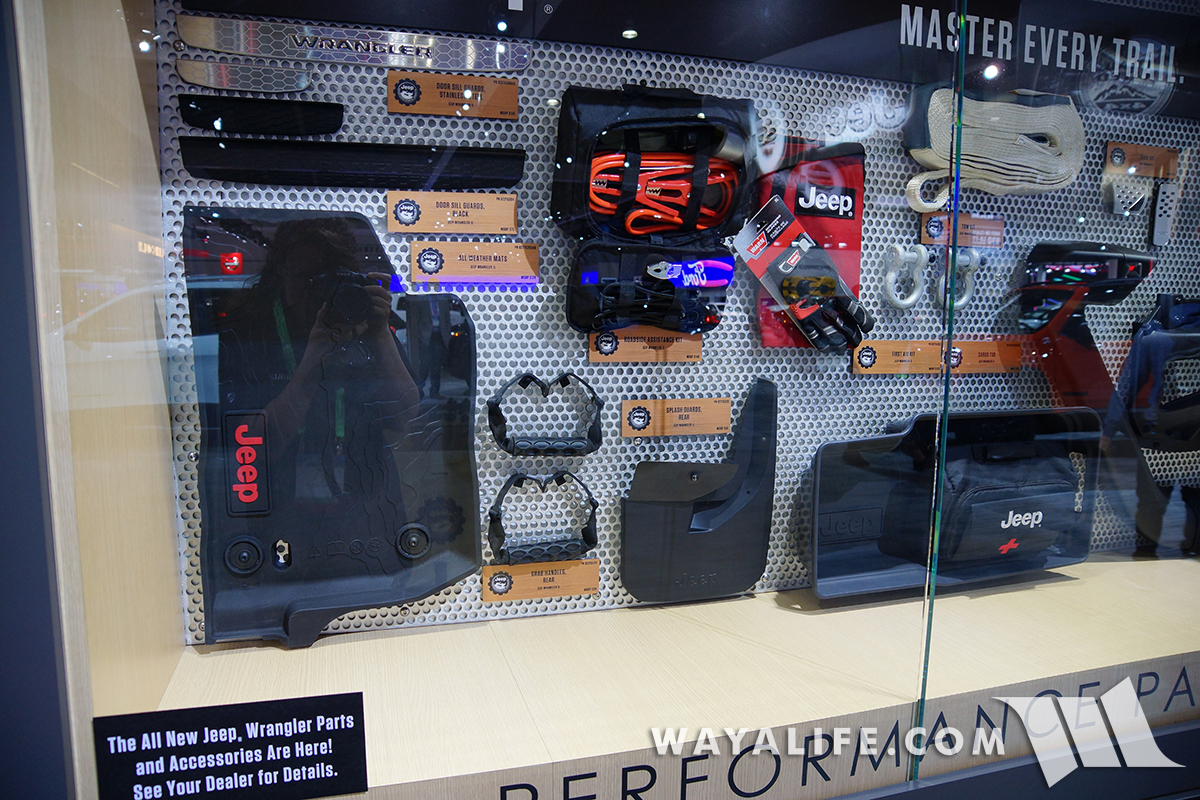 Here are a couple of shots from the other side.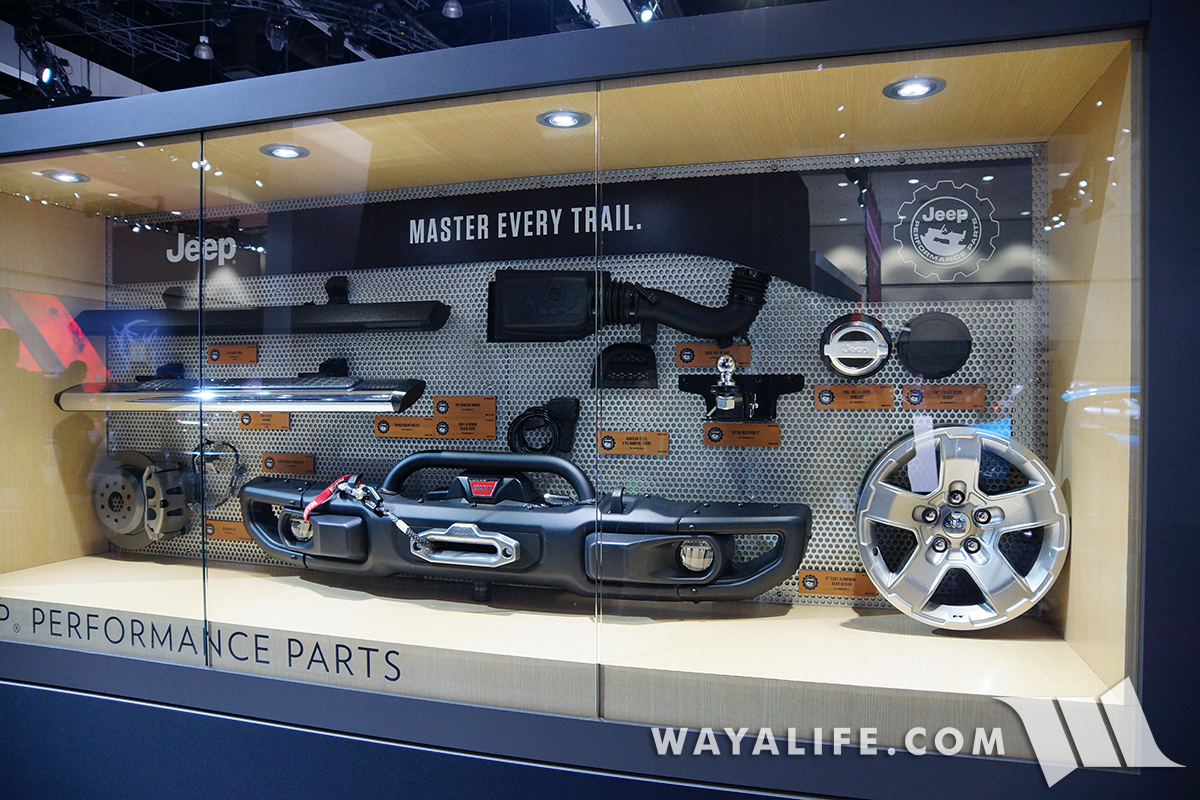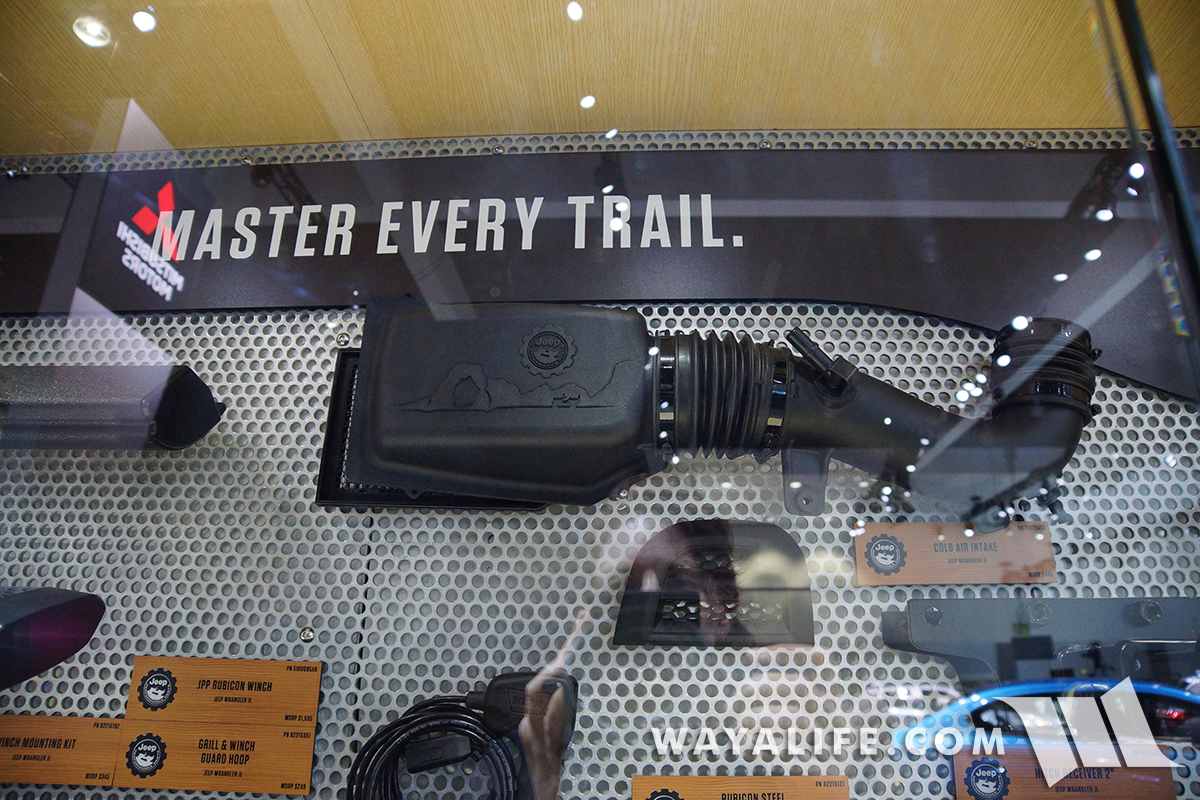 Mopar already has a 2″ lift kit for the JL Wrangler too.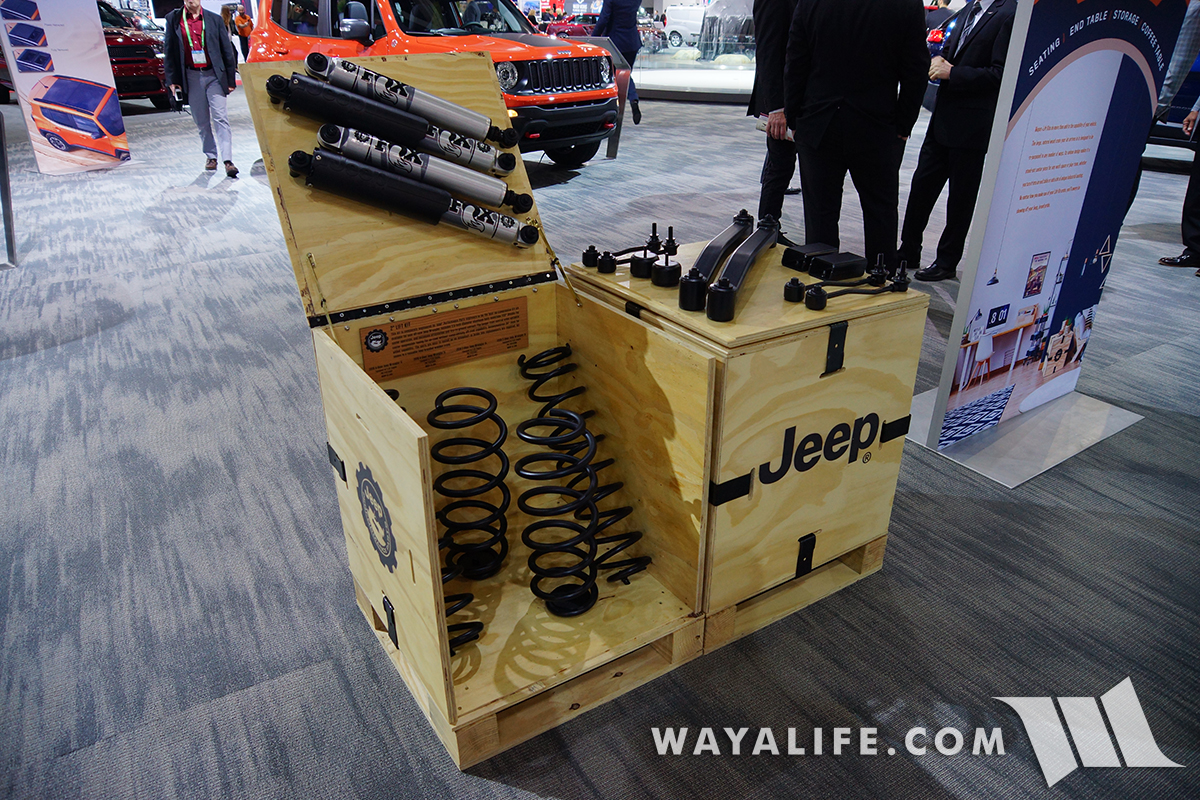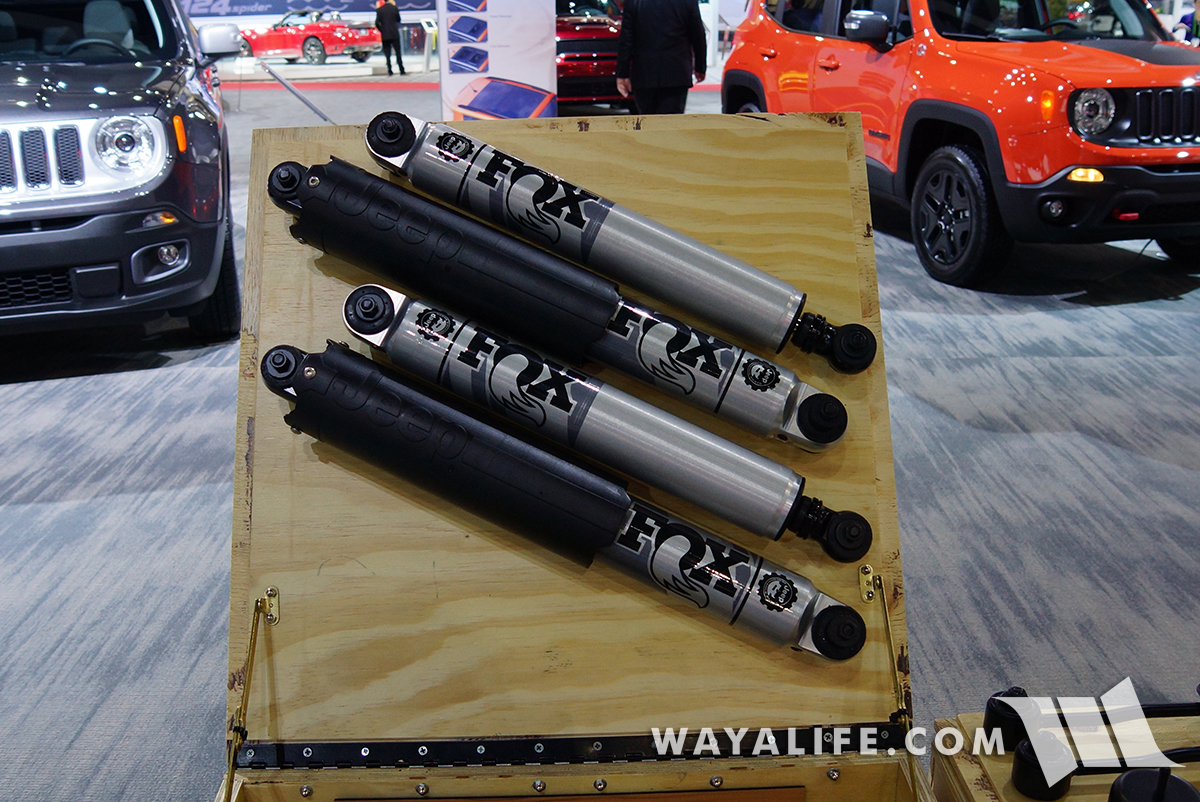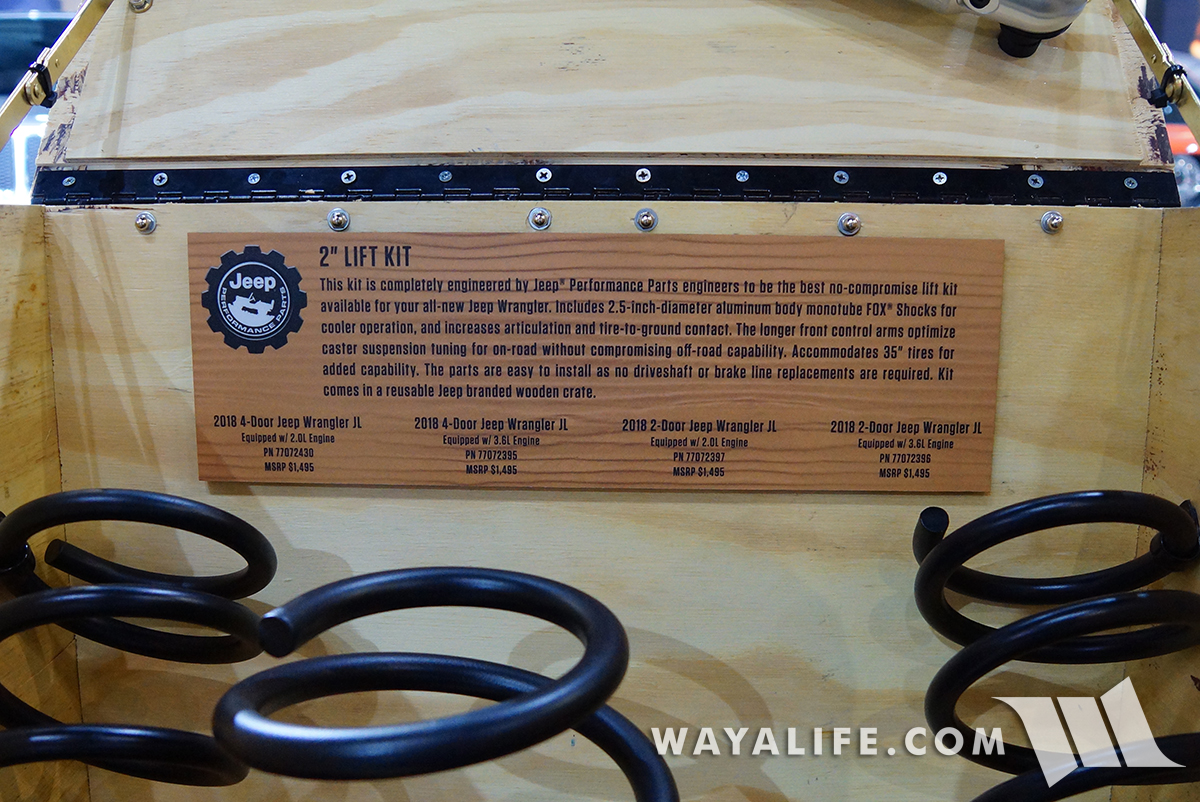 Finally, for those of you who've been wanting to see it up close, here are a few shots of the all new Hurricane 2.0L Turbo motor.