For over 70 years, Jeep has continued to be the "toughest 4-letter word on wheels" and with the official unveiling of its newest member of the family, the 2018 Jeep JL Wrangler, FCA has released the following photos highlighting the lineage from which it was forged from.
In this first photo, the red 2-door Rubicon and Granite Crystal 4-door Sahara JL Wranglers are flanked by a 2-door JK Rubicon on the left and a YJ Wrangler to the right. Circling the back is a nice red TJ Wrangler, a brown CJ-5, a tan CJ2A and red CJ-7. Of course, sitting right in the middle of them all is the one that started it all, the Willys MB.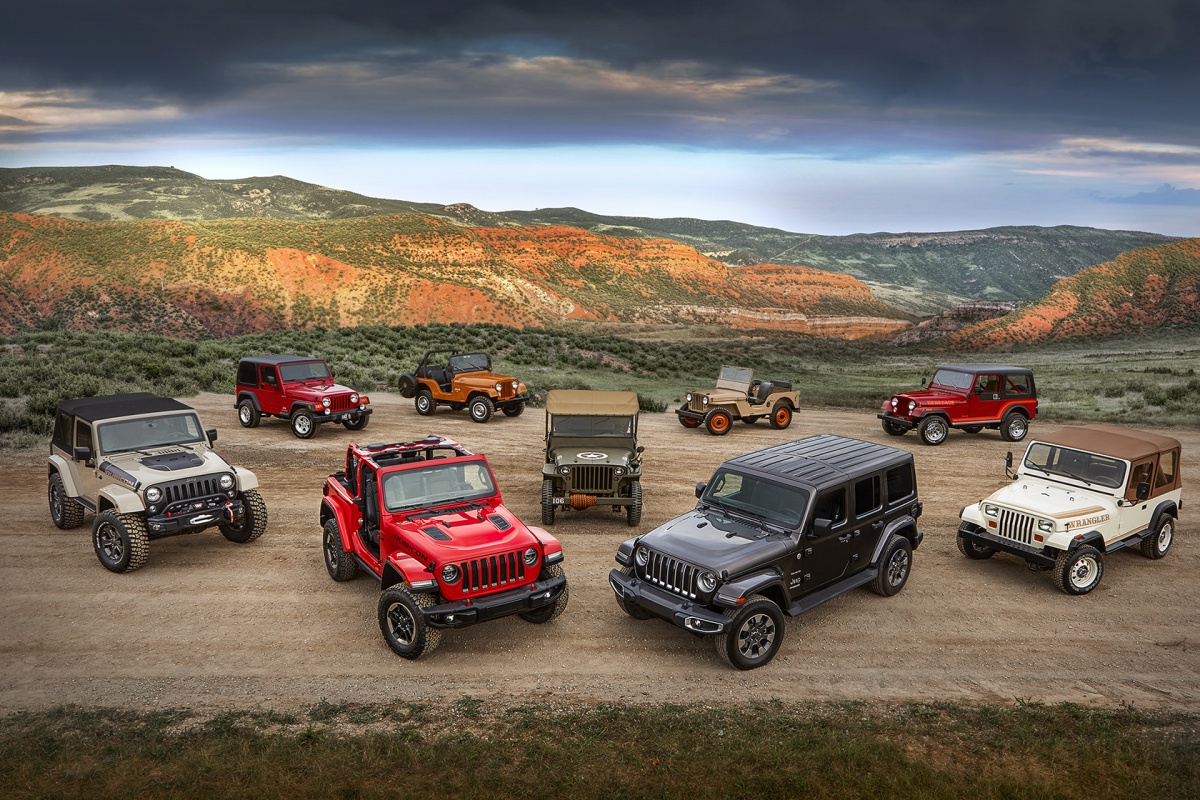 Here's a closer shot of the red 2-door JL Wrangler Rubicon and 4-door Granite Crystal Sahara with the Willys MB behind them.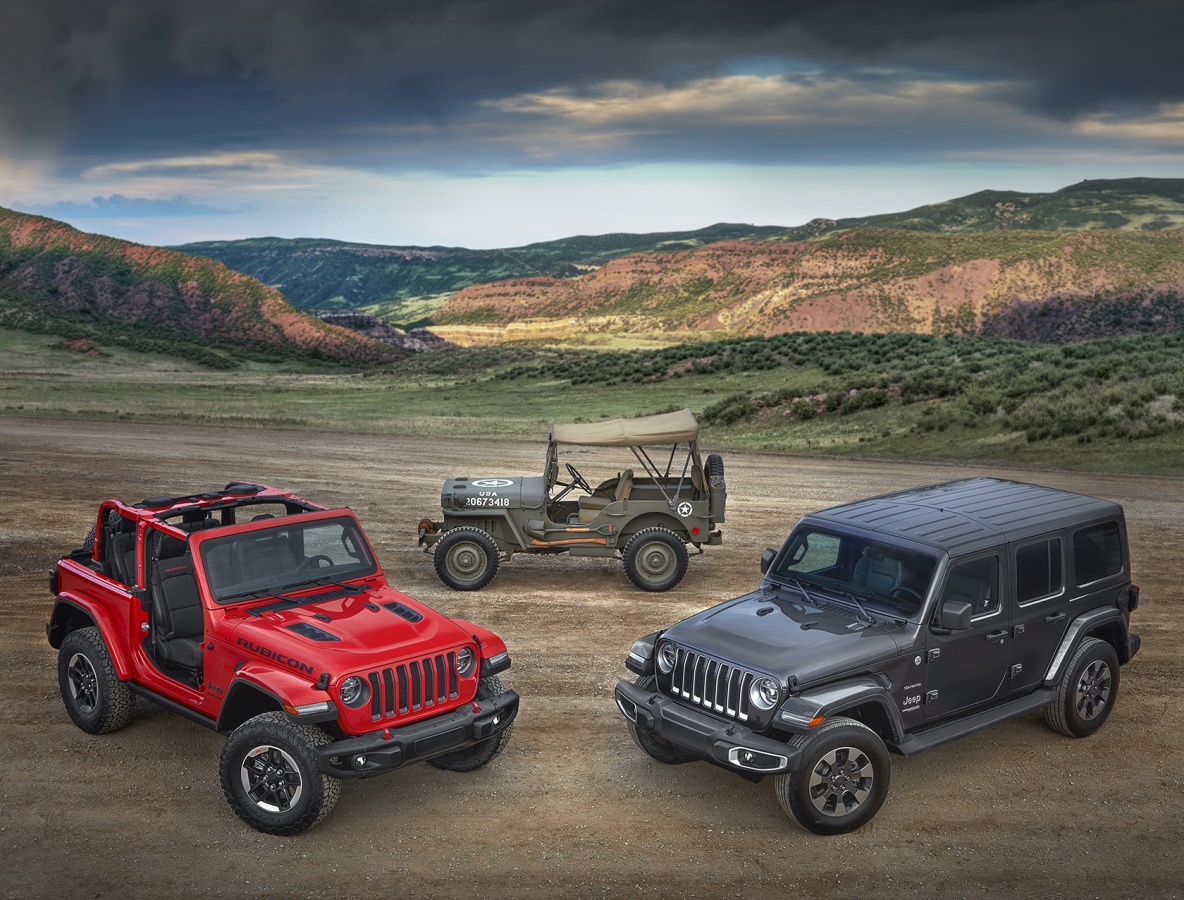 I nice reminder of what the first civilian Jeep or the CJ2A looks like compared to the all new JL Wrangler Rubicon.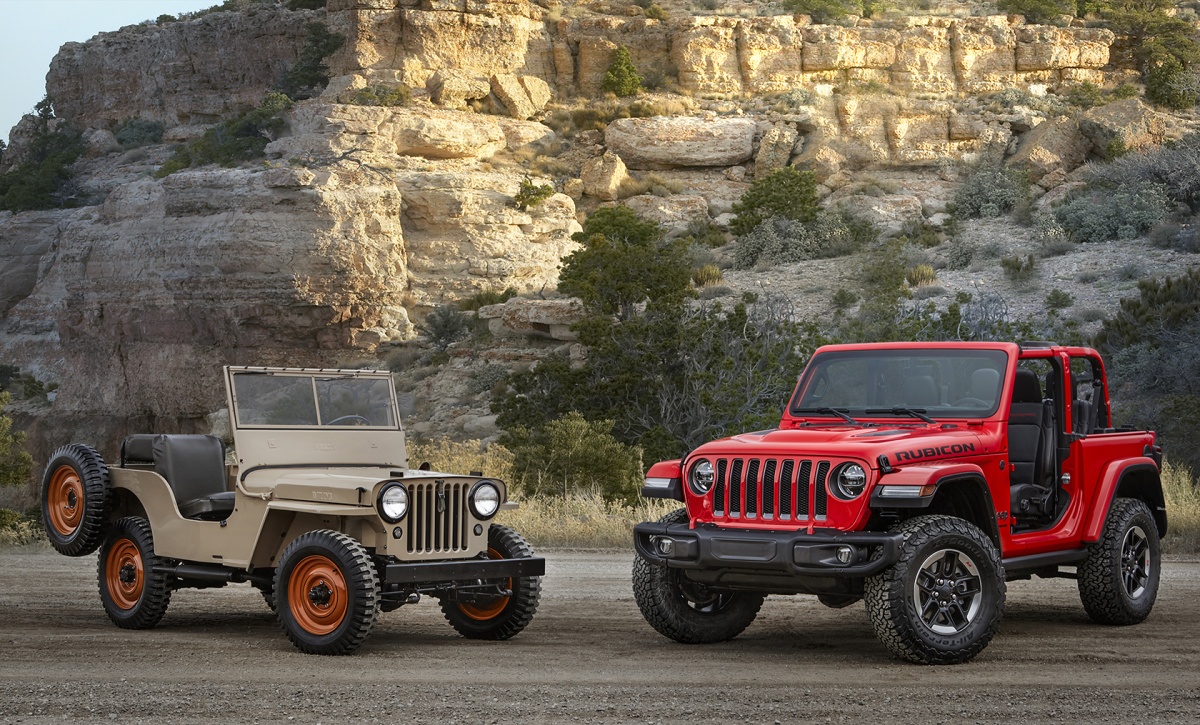 It would be the introduction of the 1955 CJ-5 that ushered in a more consumer friendly Jeep with refined body lines and it seems appropriate that it would be shown next to an all new JL Wrangler Sahara Unlimited.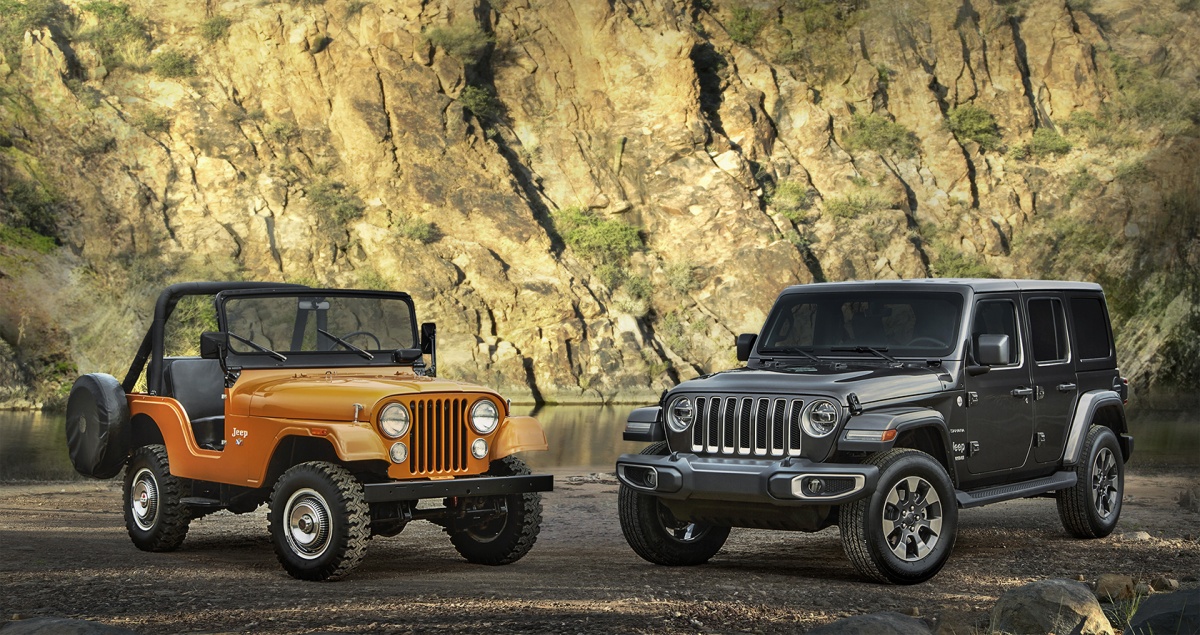 I hope you enjoyed these pics as much as I do.