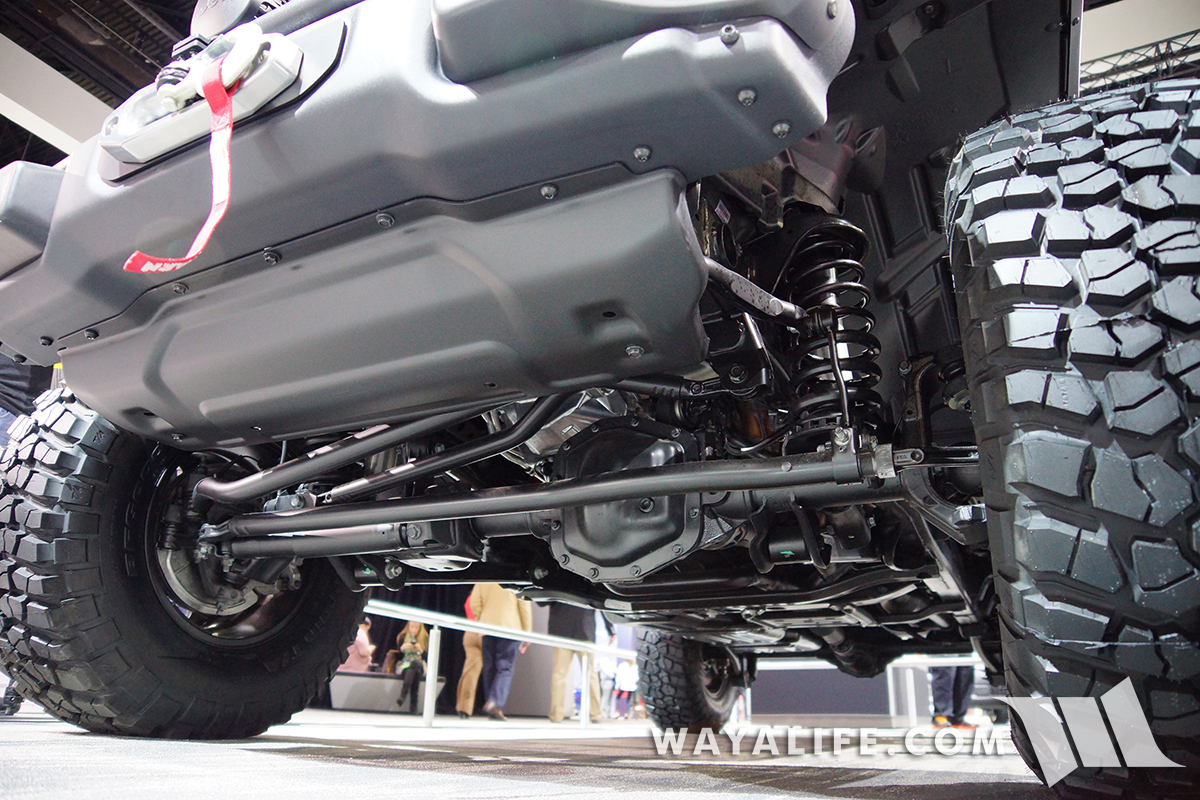 When it comes to building up a Jeep, bigger tires are typically a big part of that equation and the bigger you go, the more concern there is regarding axle strength. Because of this, there have been a lot of questions regarding what axles will be coming on the all new Jeep JL Wrangler and the following is a list of what you can expect to see on a Rubicon, Sahara and Sport. Or at least, this is what I know as of now.
JL Rubicon – Dana M210 Front / Dana M220 Rear
The flagship JL Wrangler is the Rubicon and to help make it more capable than ever before, it will come with an all new Dana M210 axle up front and a Dana M220 axle in the rear. Unlike any of the other JL models, these axles will measure an impressive 68″ wide making them 1.5″ wider than a Sport or Sahara and a whole 2.5″ wider than what came on the JK Wrangler. I should note that full width axles are typically 68.5″.
JL Sahara (Standard) – Dana 186MM Front / Dana M200 Rear
For those of you who want the luxurious options that a JL Wrangler Rubicon offers but don't really need it's impressive rock crawling capabilities, the JL Sahara is a perfect option for you and it comes with a Dana 186MM front axle and a Dana M200 Rear Axle. Unlike the JL Rubicon, these axles measure 66.5″ wide which still makes them 1″ wider than what came on the JK Wrangler.
JL Sport – Dana M186 Front / Dana M200 Rear
JL Wrangler Sports will now come with a Dana M186 front and Dana M200 rear axle. Just like the JL Sahara, these axles will also measure 66.5″ wide.
JL Sahara & Sport Option – Dana M220 Rear
Available as an option, the JL Wrangler Sahara and Sport will also be available with a Dana M220 rear axle which comes as a part of the limited slip differential.
Selec-Trac AWD
While it's not an axle, it should be noted that JL Wranglers that are ordered with the optional Selec-Trac All Wheel Drive system will have front axle shafts that come with CV joints. This is done to help eliminate what some refer to as, "crow hopping" and provide smoother turning.
Again, this information is based on what I know as of today.