With the exception of a budget boost or coil spacers that come in an exact size, it can be difficult to determine just how much lift, a lift kit has actually given your Jeep JL Wrangler. Certainly, just because a kit states that it offers 2″ of lift, 3″ of lift or more, that doesn't always mean that's what you'll ultimately get. In fact, more times than not, lift coils will end up yielding more lift than is advertised and a lot of this is because manufacturers anticipate that you'll be loading up your Jeep with heavy bumpers, rocker guards, armor and gear. Of course, there are some kit that eventually offer a lot less lift and this is caused by poor design and/or specs that lead to significant spring sag and/or the over compression of your coils.
Being Cindy and I will most likely install multiple lift kits in the years to come, we thought it would be a good idea to locate fixed points on our JL Wrangler, take measurements of them while it's still stock and then use them as a baseline for future reference. While we do have a 4-Door JL Wrangler Rubicon Unlimited and the images you see below are from it, I have been able to get measurements from a 4-Door Sahara Unlimited and I've listed them as well. I should note that the measurements you see may not be exact to what you'll find on your JL Wrangler or even when comparing your passenger side to driver side but they should all be within +/- 0.25″. Being that I haven't had a chance to take measurements on a 2-Door, I can't say with any certainty that these numbers will be the same for it.
STOCK FRONT MEASUREMENT
For the front of our JL Wrangler, we decided to take our measurement from the bottom edge of the upper spring perch to the top of the steel plate on the lower spring perch. As you can see, this gave us the following measurement:
RUBICON = 10.25″
SAHARA / SPORT = 9.5″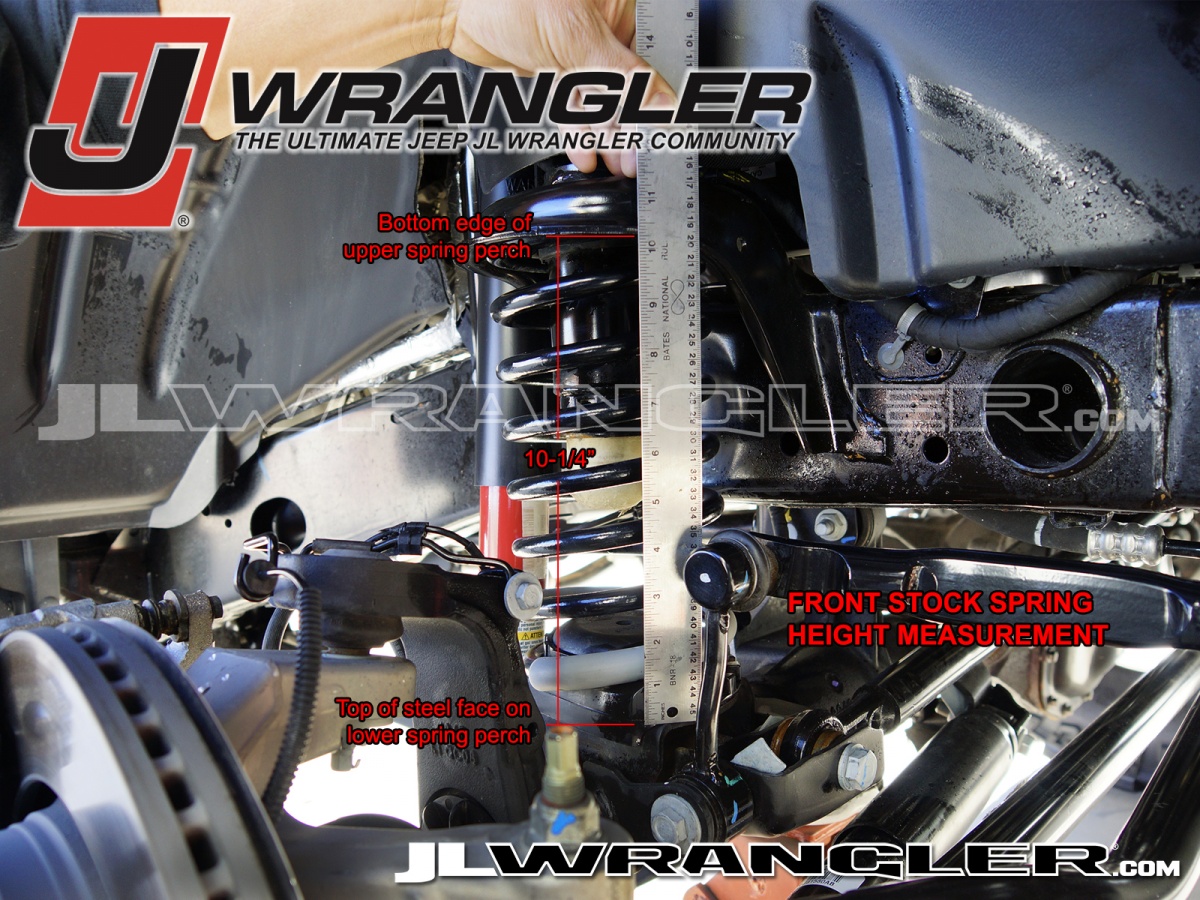 STOCK REAR MEASUREMENT
On the rear end of our JL Wrangler, we took our measurement from the bottom of the frame rail, just behind the bump stop cup and down to the steel bump stop plated located on the axle. As you can see, this gave us a measurement:
RUBICON 6.5″
SAHARA / SPORT = 6.25″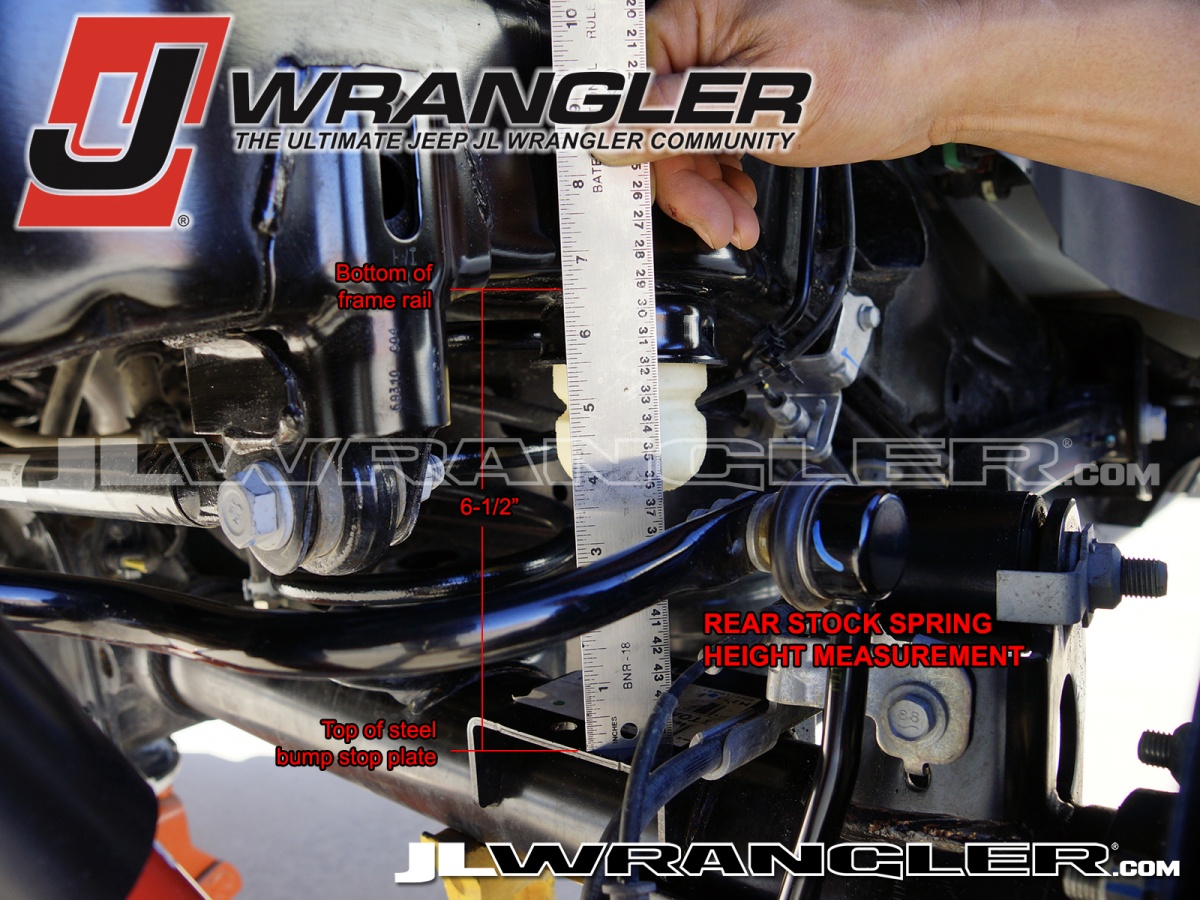 After installing a suspension lift, all you need to do is take measurements from these points and the difference you'll see will be the amount of lift your kit actually provided. It is important to note that new coils will tend to sit MUCH TALLER soon after being installed and for more accurate results, you'll want to let them settle in a bit before taking these measurements.
Hope this helps you out. Please let me know if you have any questions.