As some of you may know, Cindy and I just spent the better part of the last 2 weeks, driving our brand new Jeep JL Wrangler Rubicon Unlimited out to Moab, wheeling it hard out there and then driving it home again. Along the way, we racked up almost 2,000 miles on the odometer and chalked up almost a dozen trails as well including, Metal Masher, Behind the Rocks, Gold Bar Rim, Golden Spike and Poison Spider Mesa. Now, I'm making a point to note all this because during this time, we were carrying a very heavy 37×13.50R17 Cooper STT Pro mounted on a KMC XD231 beadlock wheel and on our un-reinforced factory tailgate. To make it work, we did use an LoD spacer/riser bracket and we made sure to extend the rubber isolators to help mitigate jiggling and we were running a hitch mounted stinger to help prevent the spare catching on ledges but that's about all we did. Of course, the burning question that everyone wants to know is… how did the tailgate hold up?
JUST FINE!!
In spite of all the un-verified rhetoric being regurgitated on the internet, the factory tailgate is in fact quite strong or at least, strong enough to safely hold the weight of a 125 lb. spare. It is CRITICAL that you extend the rubber isolators to mitigate jiggling and take steps to protect your spare from catching on ledges but really, that's about all you need to do to make it work. I should note that I am by no means suggesting that this is a "better" solution than a swing out bumper tire carrier or even one that's as good. I'm am simply trying to show that it can be done and without problems if you do it right.
Here's a of shots of us out in Moab and going through the Golden Crack with our very heavy 37″ spare tire mounted on the factory tailgate. As you can see, this is we are running a hitch mounted stinger to help protect the spare.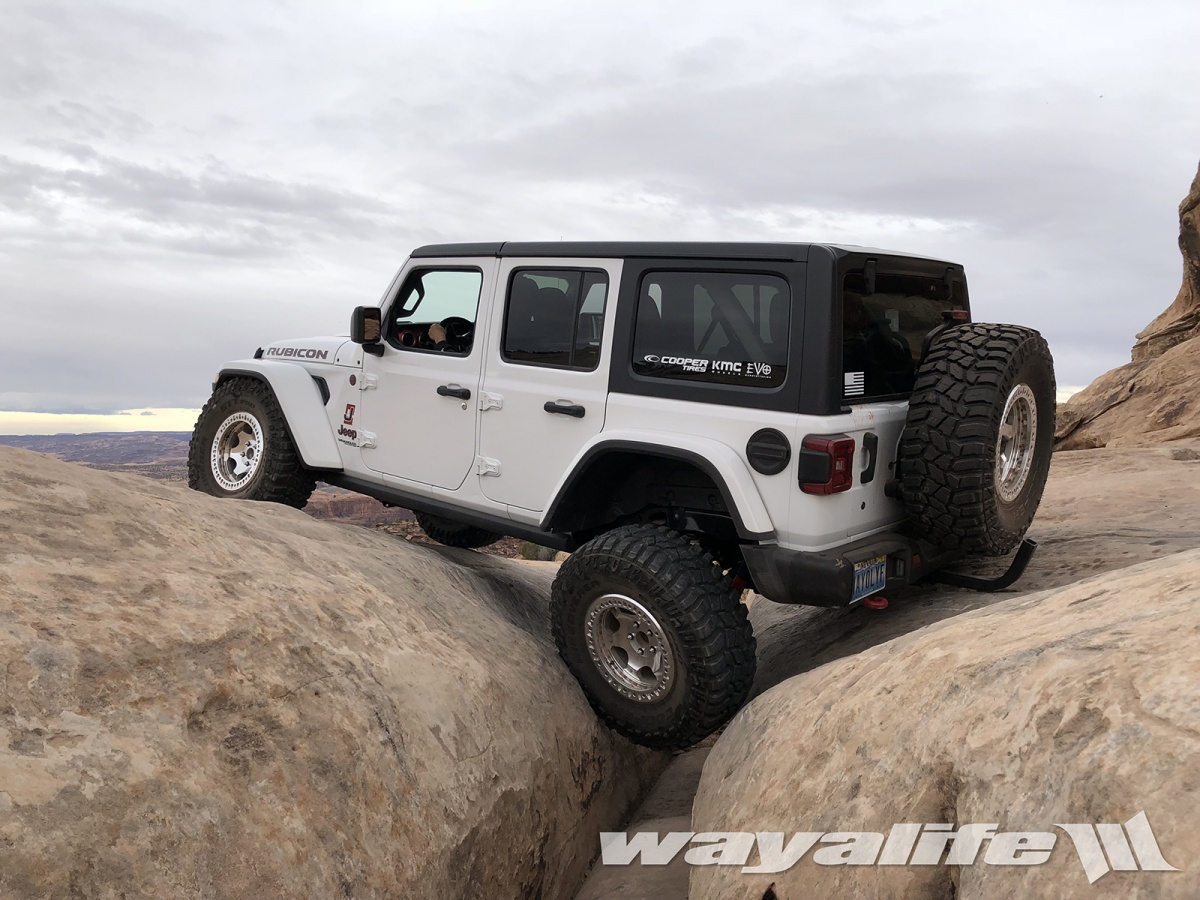 Here are after shots that I just took this morning to show how our tailgate is 100% intact. NO buckling, no bending, no breaking or otherwise as everyone insisted would happen if we ran this setup.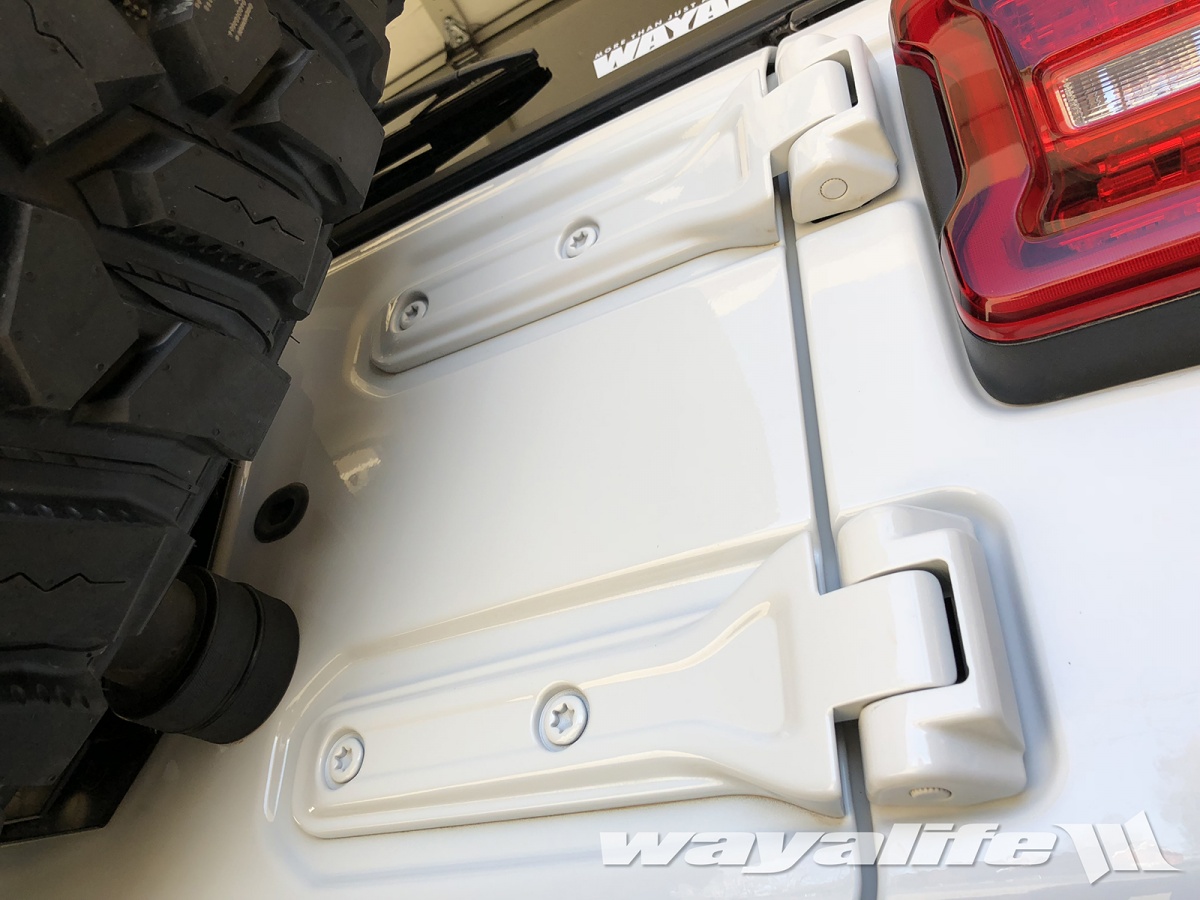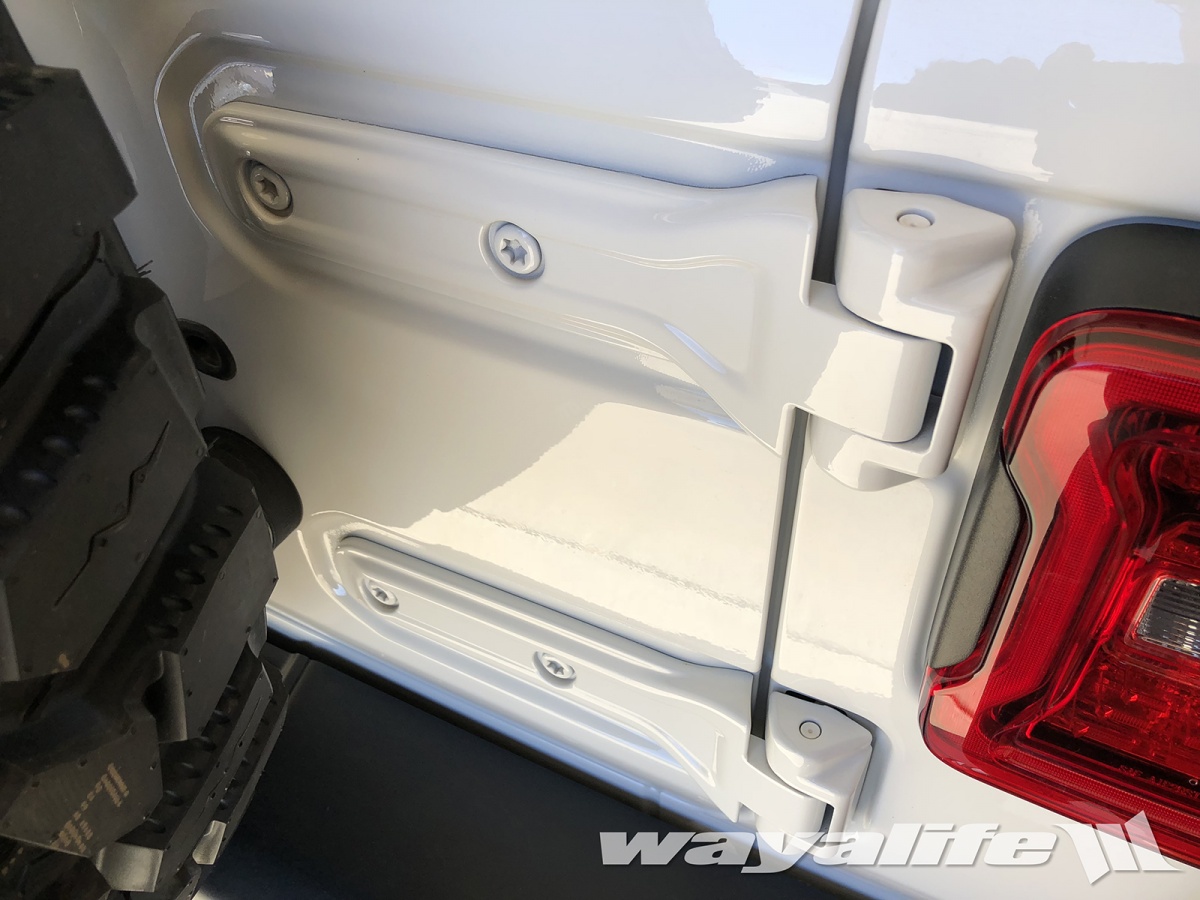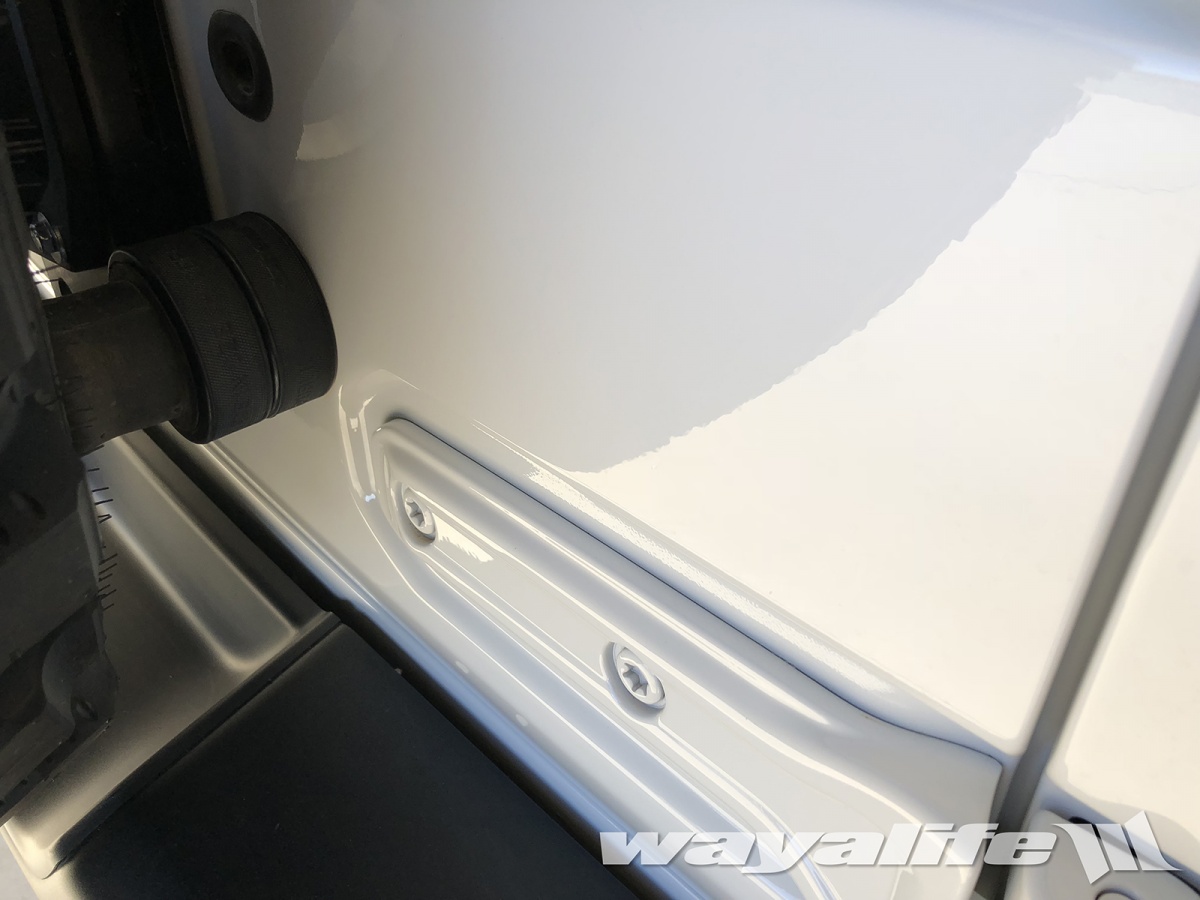 Seeing is believing.