Over the last few days, Cindy and I have been doing a lot of field testing of our all new hitch mounted stinger and as you can imagine, our J-hook rear tow point and tailpipe have been taking a pretty good beating as well. While we knew the J-hook could handle the abuse, we fully expected our tailpipe would get mashed in just like the ones on our JK's did but much to our surprise, it's actually been holding up… or at least, so we thought anyway. After doing more testing today, we started to hear a clunking sound coming from the rear and after giving things a quick look, we soon discovered the following – the exhaust hanger securing the muffler to the passenger side frame rail had sheared off.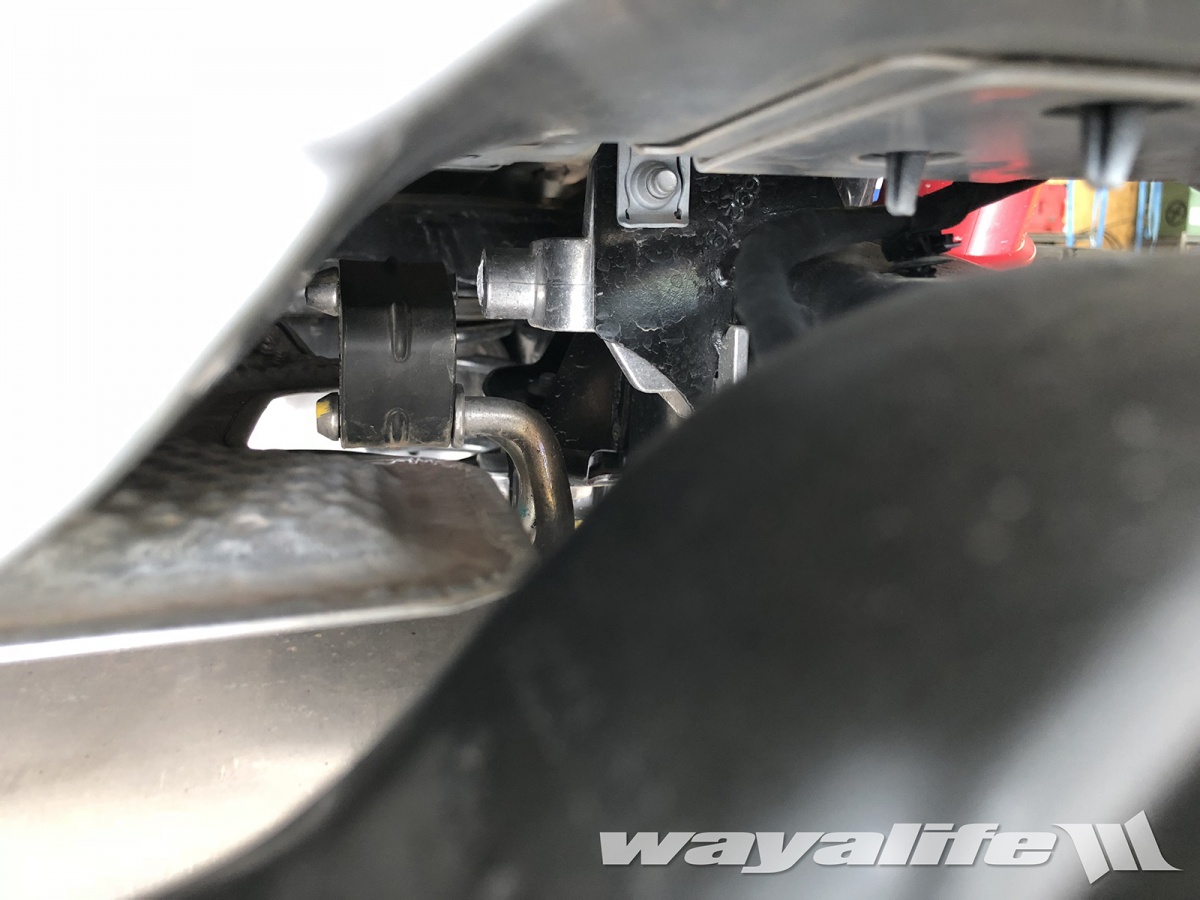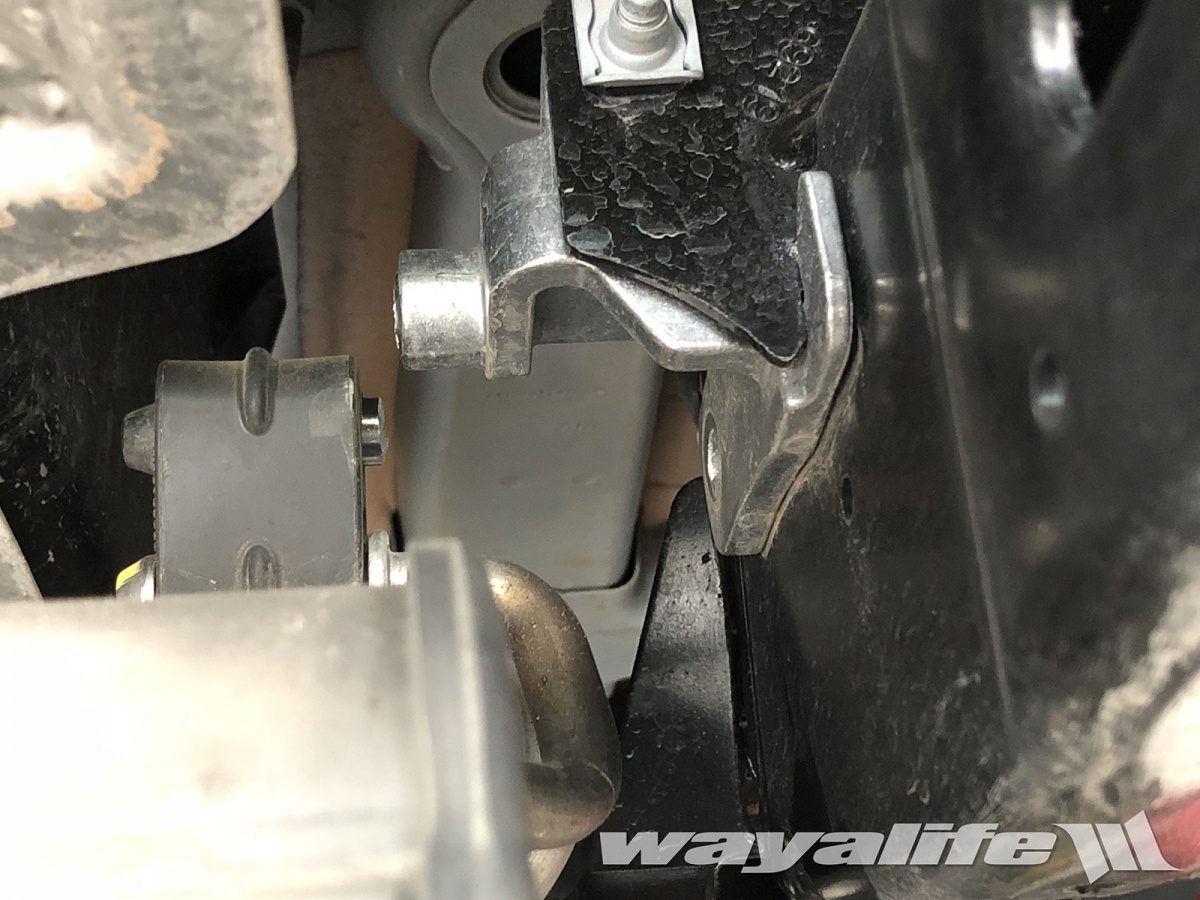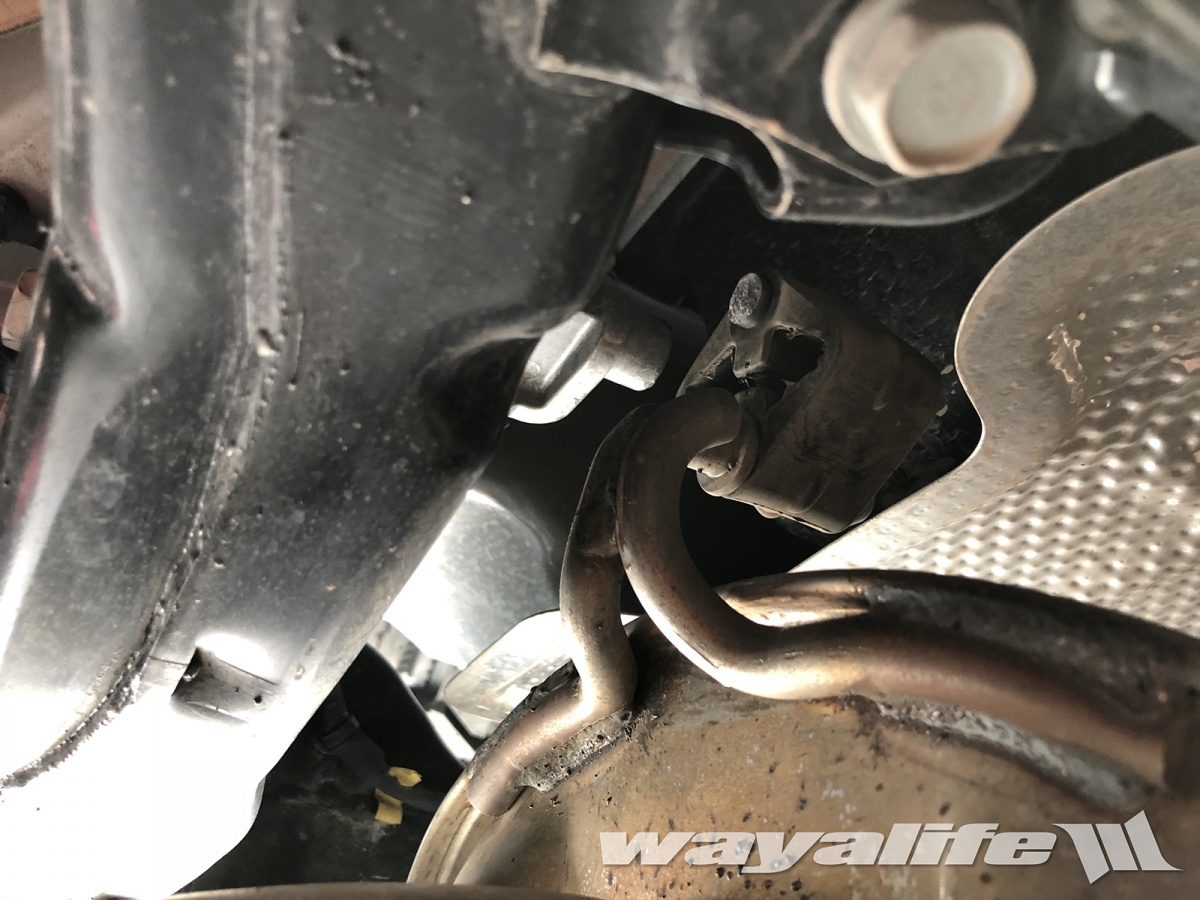 As we would come to find, the hanger is part of a larger mount that's made out of cast aluminum and while it may be lighter in weight, it's far from being as strong as steel.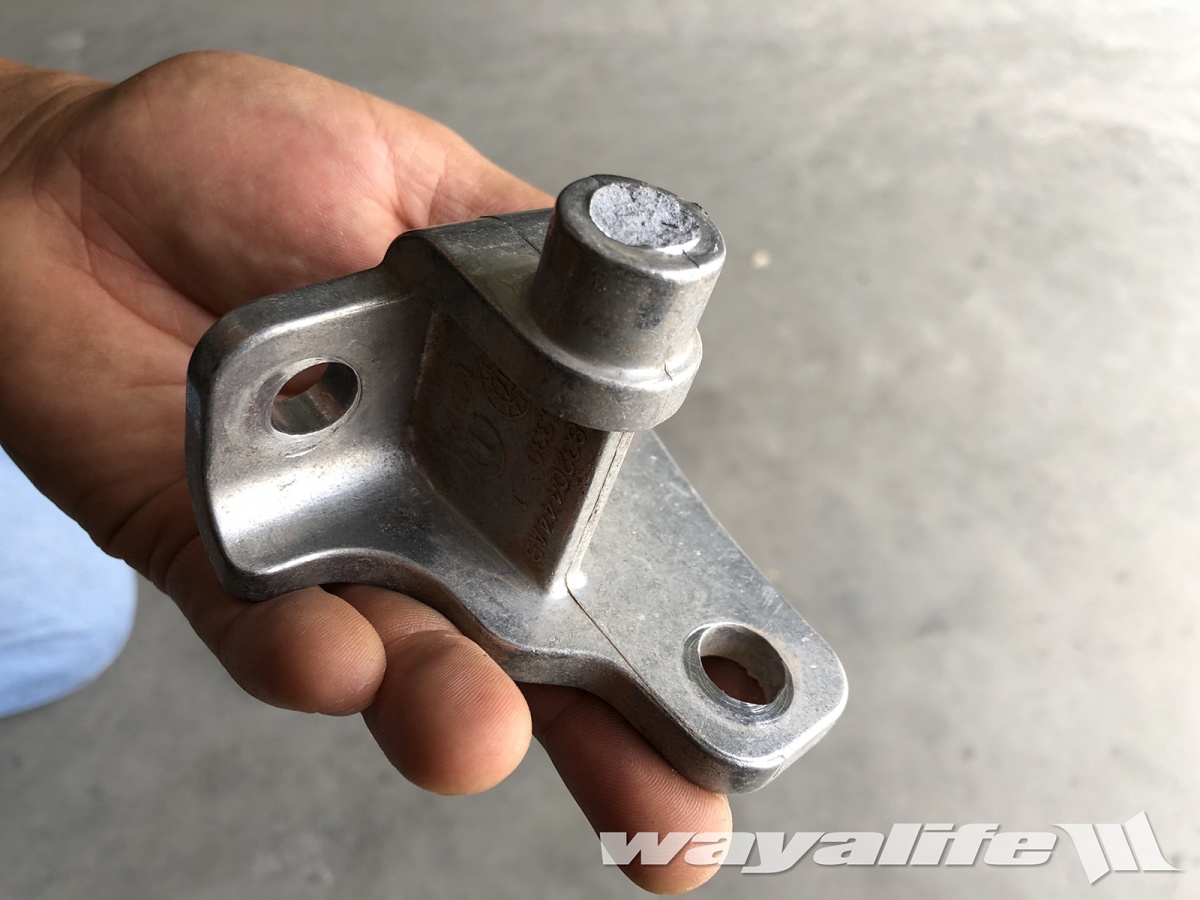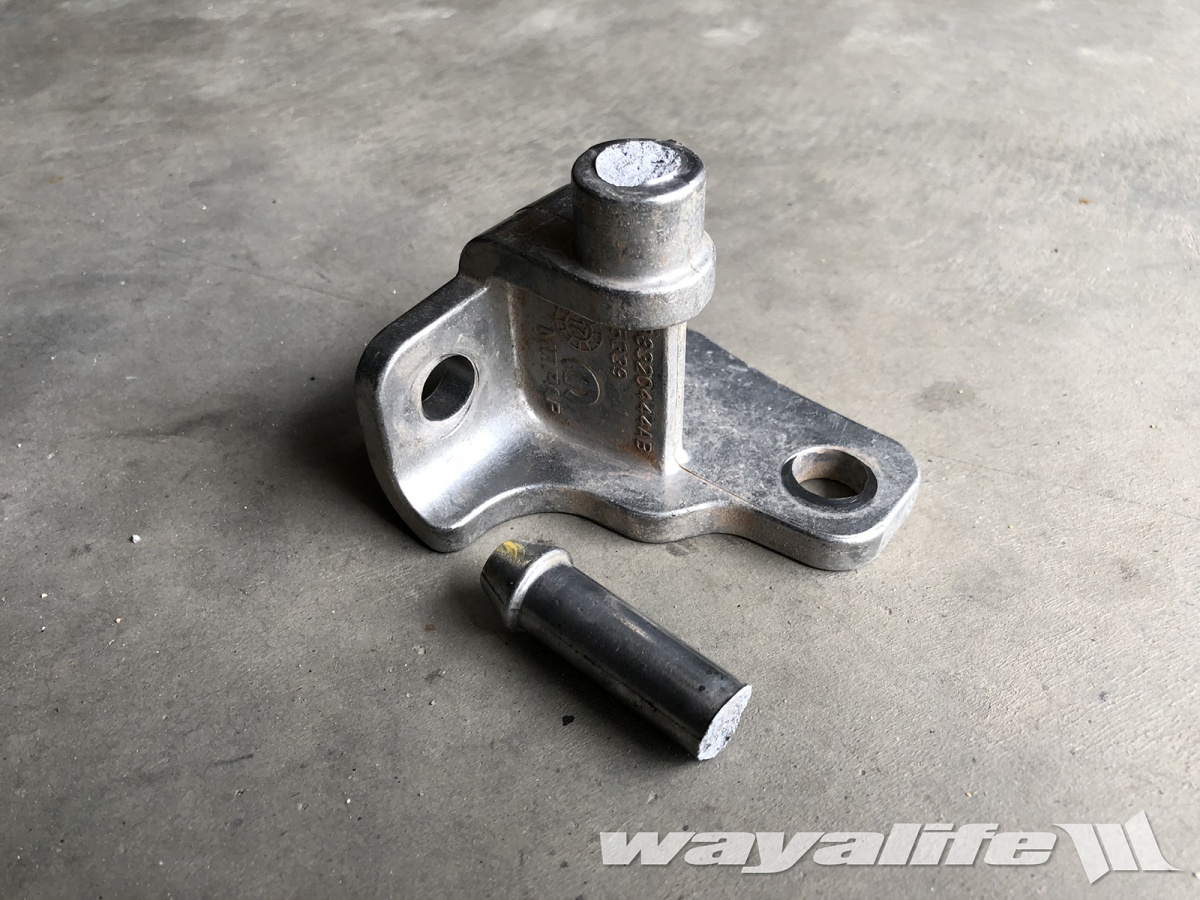 The good news is that the mount does have a part number on it, 68320444AB and it only costs $13 but the bad news is that they're kinda back ordered right now.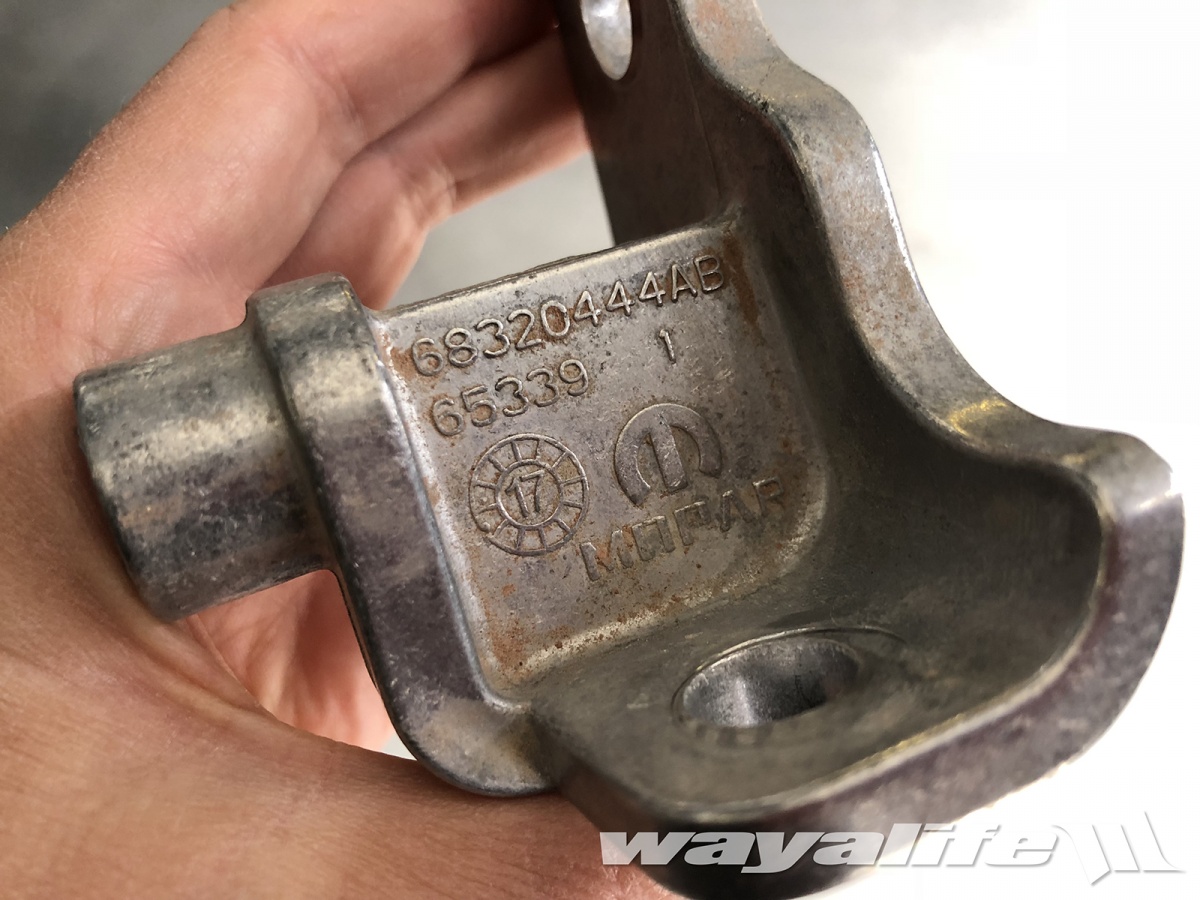 Needless to say, I think I would have taken a smooshed in my tailpipe over a broken exhaust hanger. Guess I'm gonna have to fab something up before the clunking drives me nuts!
Anyway, just wanted to share this with all of you so that you'll know what can happen if you hit your tailpipe too hard and/or too often.