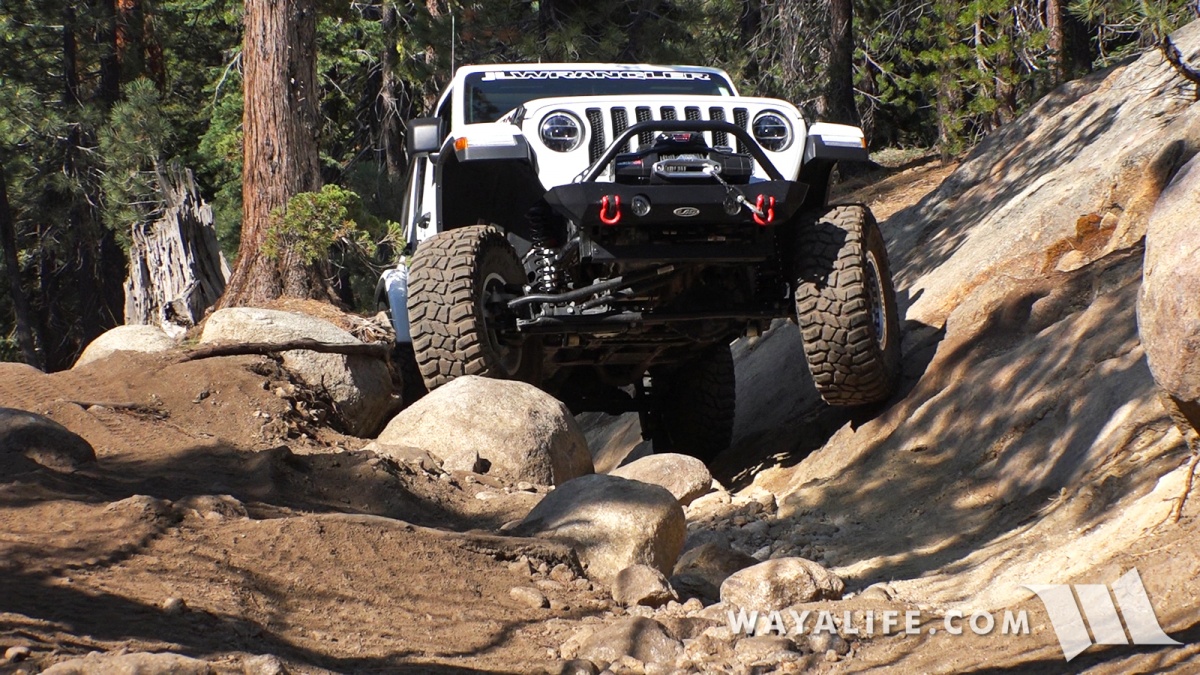 For about 4 months now, Cindy and I have been running a 2.5″ coil spacer lift on JET Li, our 2018 Jeep JL Wrangler Rubicon Unlimited and while we were happy that it got us running a set of 37″ tires, I can't say that we've been overly thrilled with the quality of its ride. To be clear, the ride wasn't exactly terrible but compared to stock, something we thought was awesome, it just felt "okay" to us at best.
From what we could tell, most of what we were feeling was coming from the factory shocking having a hard time keeping up with the added unsprung weight of our bigger tires and heavy beadlock wheels. In an effort to smooth things out, we did installed a brand new set of Rancho RS5000X JL shocks which now come with DRS (dynamic rebound spring) technology and they did help out quite a bit – but we still felt that our ride could be better. I should also note that thanks to the added weight of an aftermarket, heavy duty steel bumper and a winch, the front end of our JL sagged a lot and enough so that we were left with maybe 1.5″ of lift. Also, with the weight of all our gear loaded in the back, our rear end sagged a whole 2″ – as in, we were left with only .5″ of lift on our longer trail runs and that had us bottoming out on just about ever rut, bump and rock we hit. In other words, there's only so much a factory coil can do.
While we've been more than happy testing out a budget boost on our JL Wrangler and for as long as we had, it was time for us to move on to the next stage of JET Li's build. Being that we had EVO adjustable control arms installed and were already running a set of longer Rancho shocks, all we were really needing was a set of replacement lift coils to make that happen. As luck would have it, the all new Rancho 2″ Sport Lift for a Rubicon came with what we were needing and after making a couple of calls, JET was ready to get a new spring or should I say, "springs" in his step.
Click on the link below to see my full review:
NEW SPRINGS in JET Li's Step : Rancho 2″ Sport JL Wrangler Rubicon Lift