Among the many projects that we've been working, getting JET back on track again has been pretty high up on our list of things to do. Up front, we've been trying to address a wobble in the steering wheel that we sometimes get, especially when it's cold out. Some people with the same sensation have been referring to it as a "ghost death wobble lite" and mainly because it never really goes full blown death wobble. Needless to say, one of the things we've done to help mitigate this wobble was to install a Rancho rockGEAR adjustable front track bar. With the all new D2 bushings they use, we now have significantly better, bind free articulation and one that requires no servicing and does a great job of reducing if not eliminating any side to side movement. This alone has done wonders to rid us of the wobble we've been feeling.
Of course, while we were at it, we decided to install a Rancho rockGEAR adjustable rear track bar as well to help us shift our rear axle more to the driver side. In spite of the fact that we're now running a much narrower aftermarket driveshaft and have an EVO track bar relocation bracket, we still found that our pinion yoke would make contact with the gas tank skid plate at a full flex. With this track bar, we've been able to eliminate that problem. Of course, we have a video of this coming soon but for now, here are a few pics of what they look like installed.
Rancho rockGEAR adjustable Front Track Bar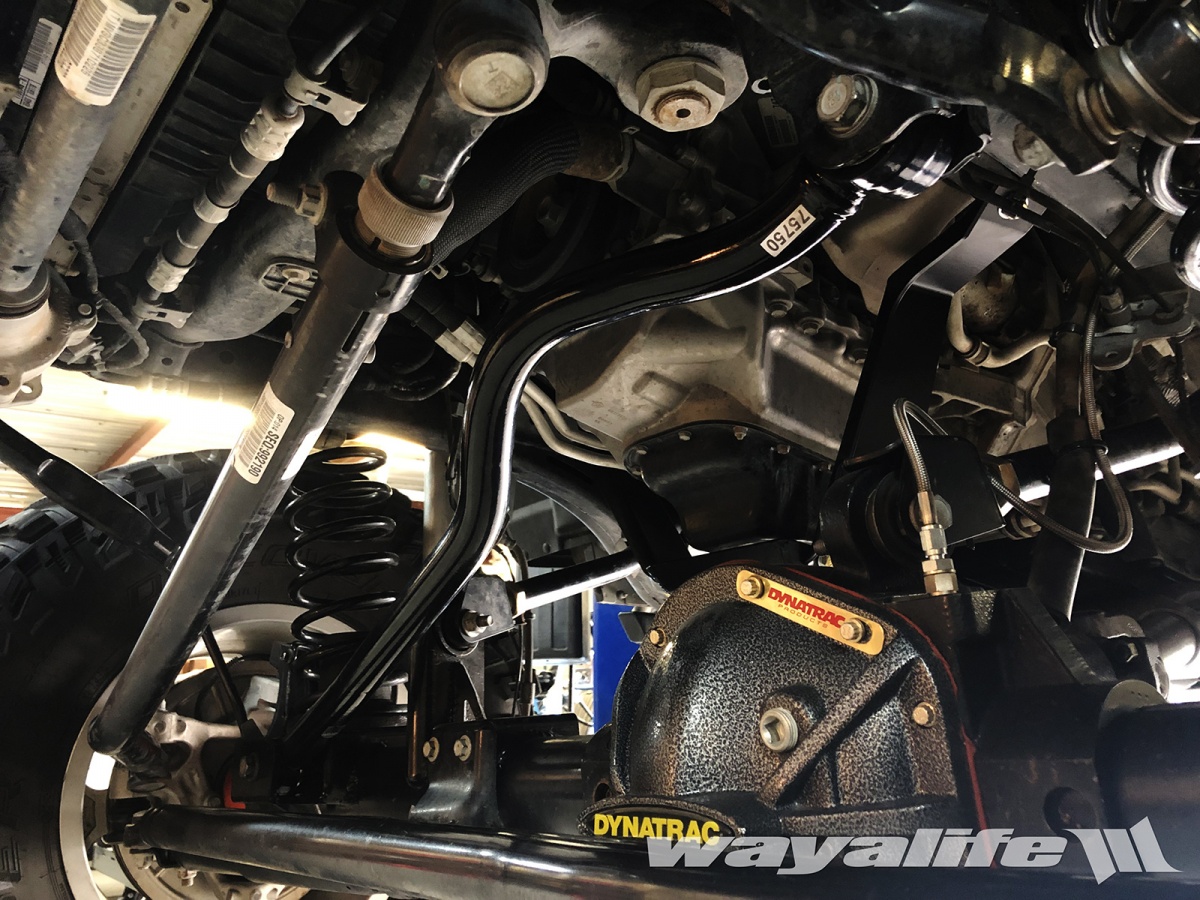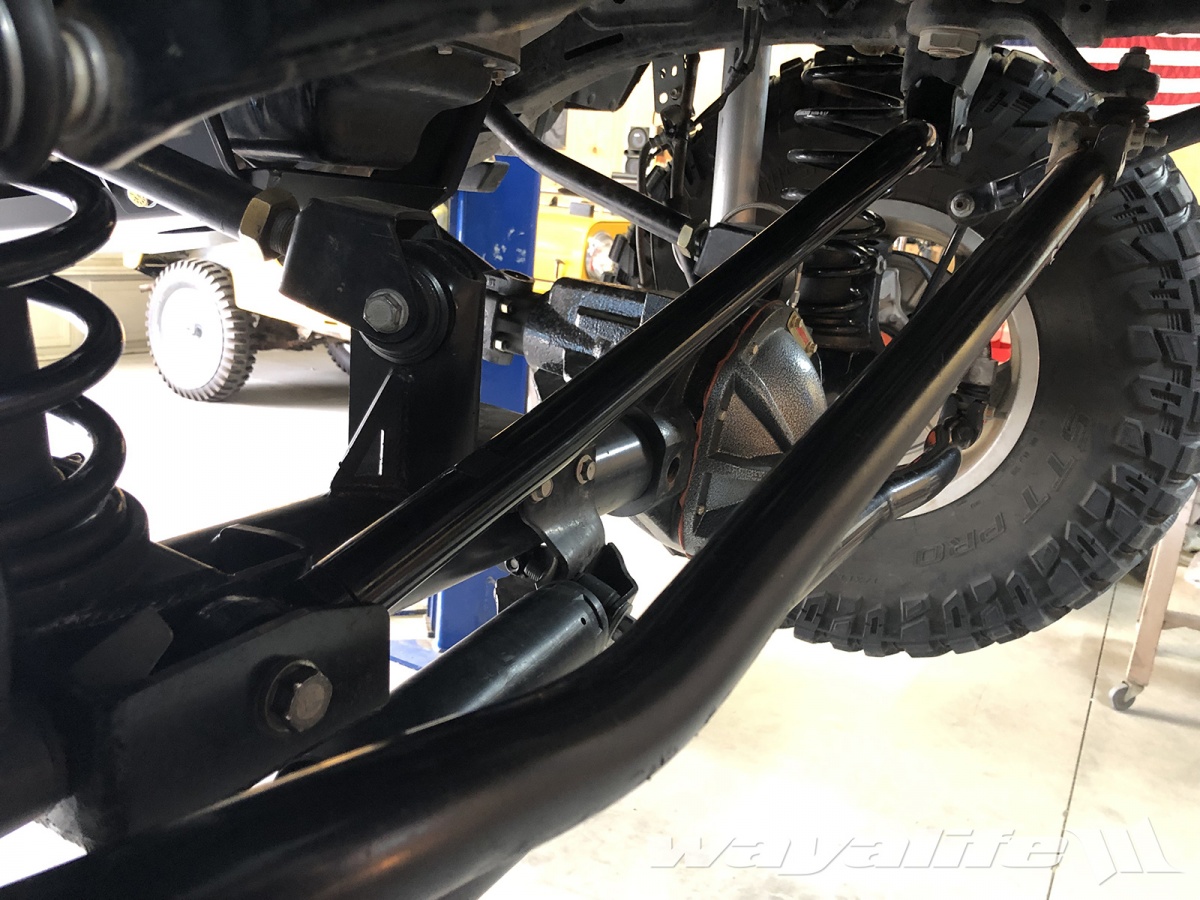 Rancho rockGEAR adjustable Rear Track Bar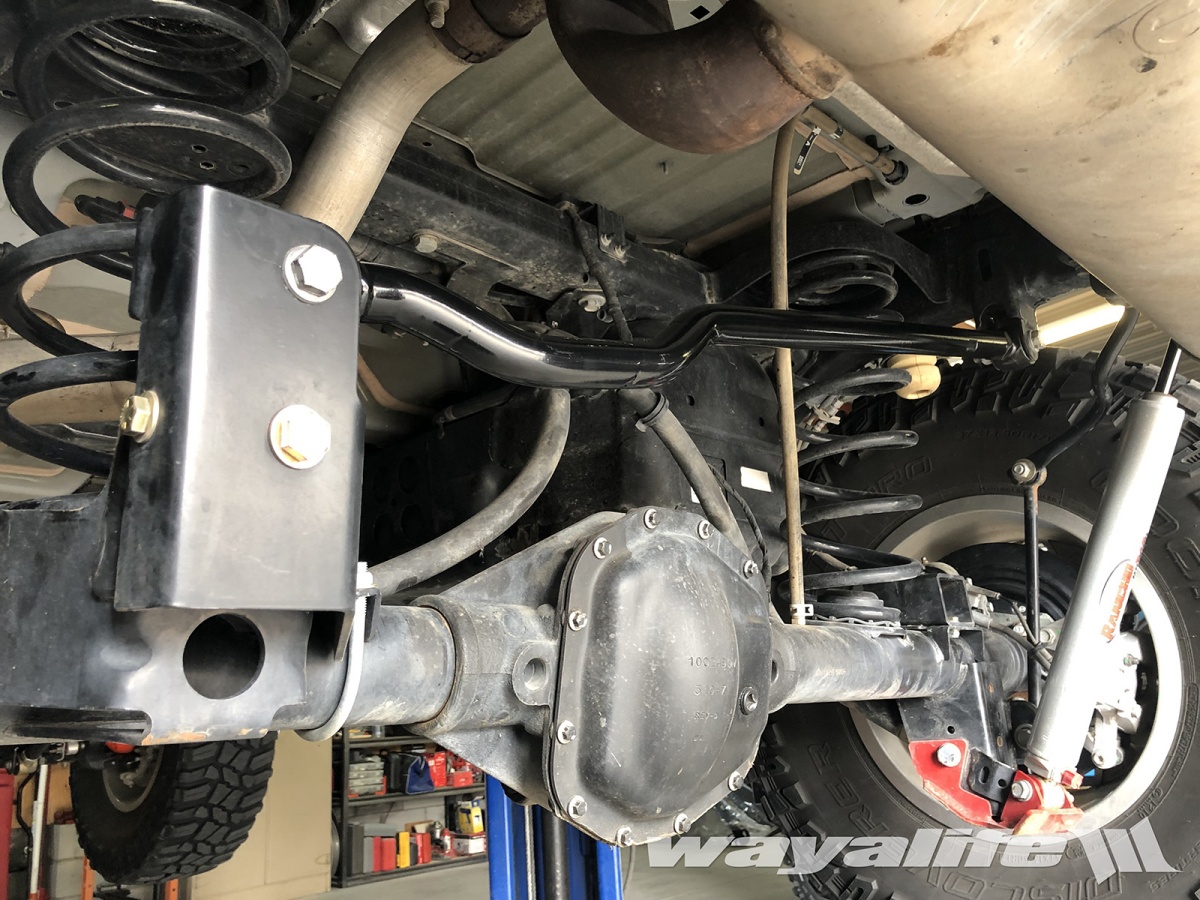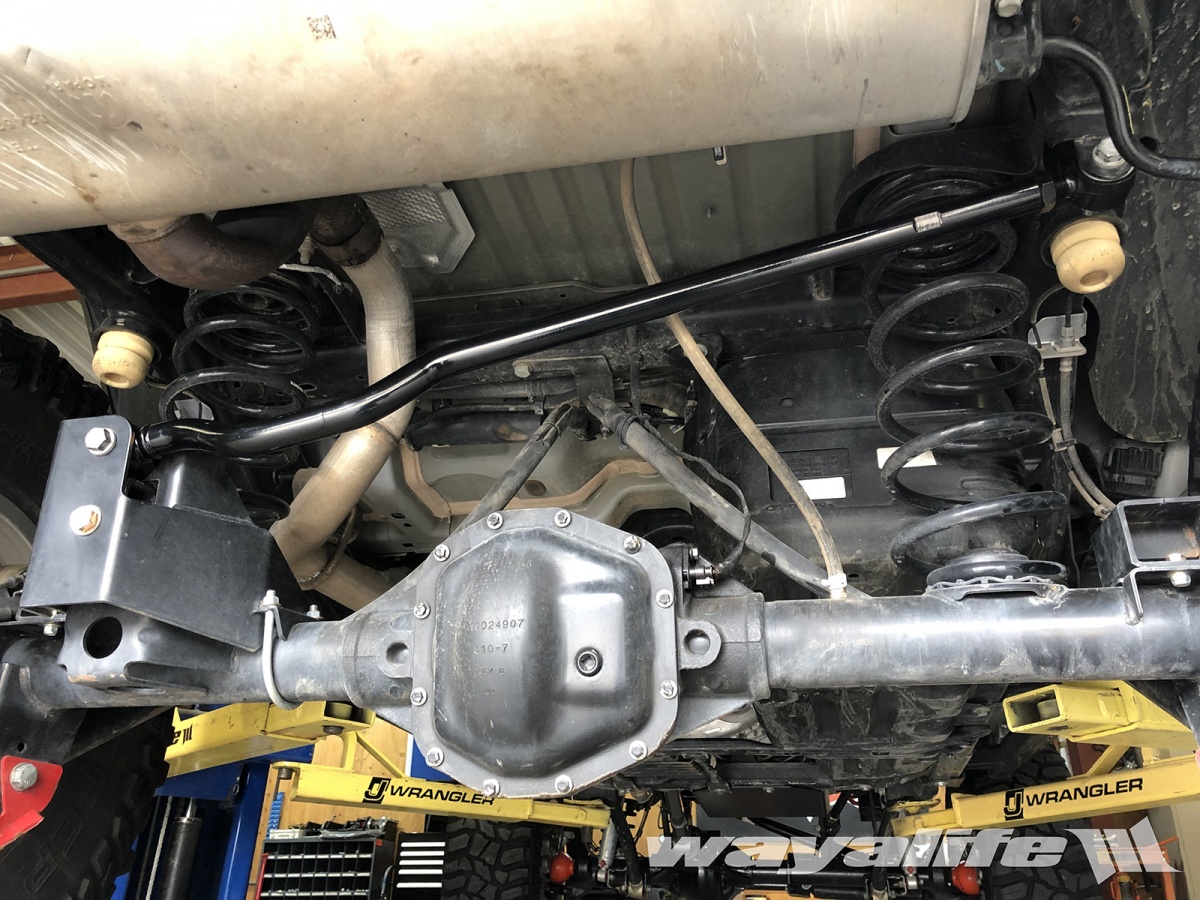 BUY Rancho rockGEAR Track Bars for your JL Wrangler
Rancho RS62128 rockGEAR Suspension JL Wrangler Front Track Bar
https://amzn.to/2CuK9Dw
Rancho RS62131 rockGEAR Suspension JL Wrangler Rear Track Bar
https://amzn.to/2JqT52N
Buying from the links above will help to support this forum and at no additional cost to you. Thank you for your support!