While the steel front bumper that you can get as an option on Rubicon model JL's do look great, the one thing that Cindy and I love most about them is that it can be converted into a stubby with ease and simply by removing the end caps. Of course, the benefit of running is stubby front bumper is that you'll no longer have anything blocking your front tires and that'll allow them to nose right up to bigger obstacles.
With a ratchet in hand, a Torx T-45 bit and a few minutes of your time, your full width JL Wrangler Rubicon steel front bumper can go from looking like this…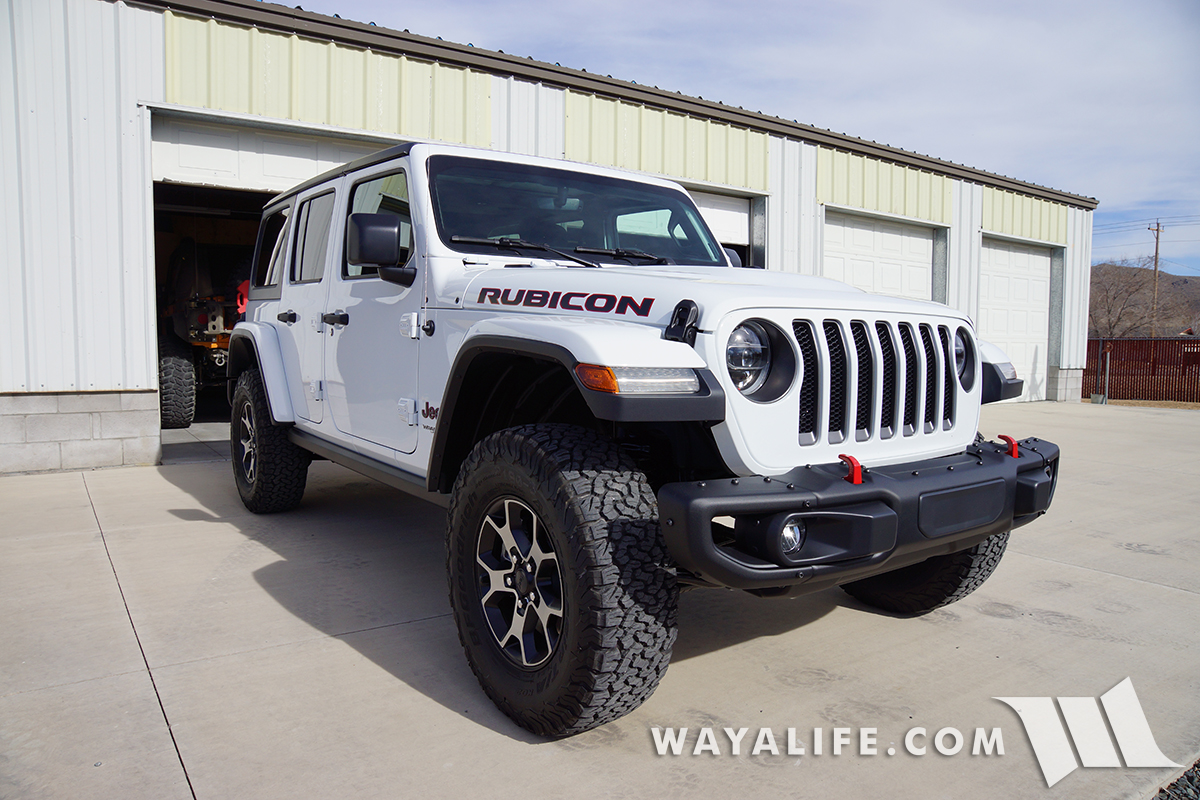 …to being stubbified like this.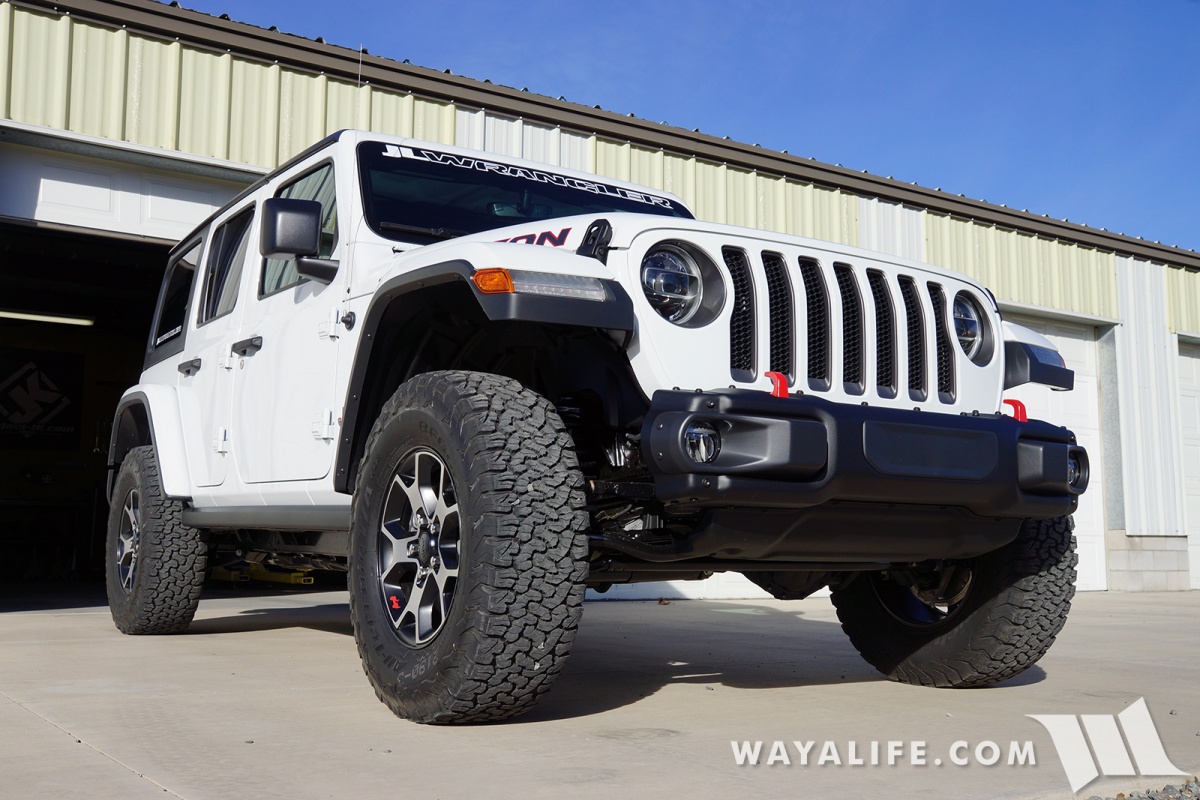 Click on the link below to see more pics of JET Li wearing a factory stubby front steel bumper.
STUBBIFIED : Coverting a Full Width JL Rubicon Steel Bumper into a Stubby