Ever since we bought our brand new Jeep JL Wrangler Rubicon Unlimited, Cindy and I noticed that the rear window on our hard top always seemed to have a dribble coming from the sprayer. No matter how many times we tried to clean it up and regardless if we used the sprayer or not, it just kept dribbling like a kid with a cold and a runny nose. Of course, we just assumed this was a problem we were having but over the weekend, we meet up with our good friends Tony and Steph who have a near identical JL and all the way down to the runny rear window sprayer. Here's a shot of what our rear window to show you what I'm talking about.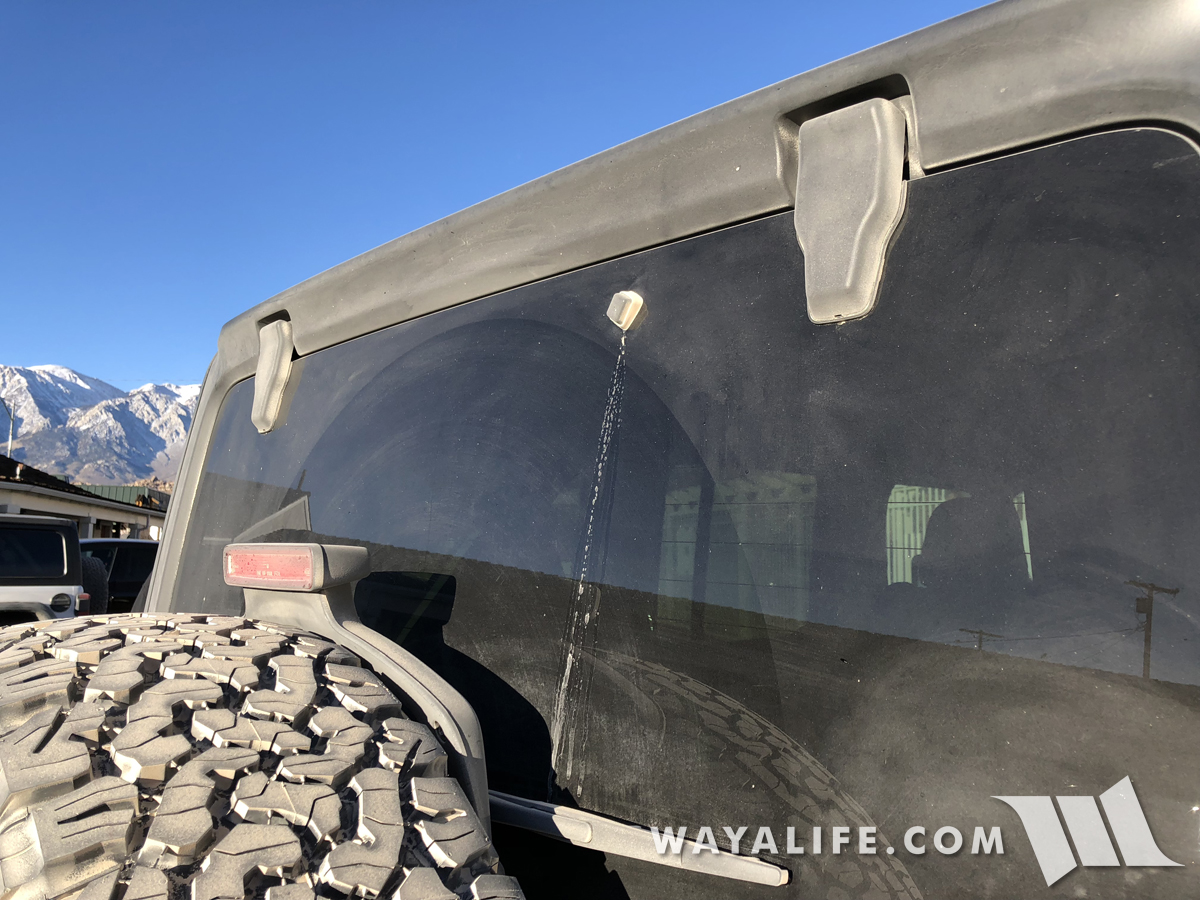 Now, this is a shot of Tony and Steph's JL Wrangler parked next to ours just so that you can see these that BOTH have the same runny rear window sprayers.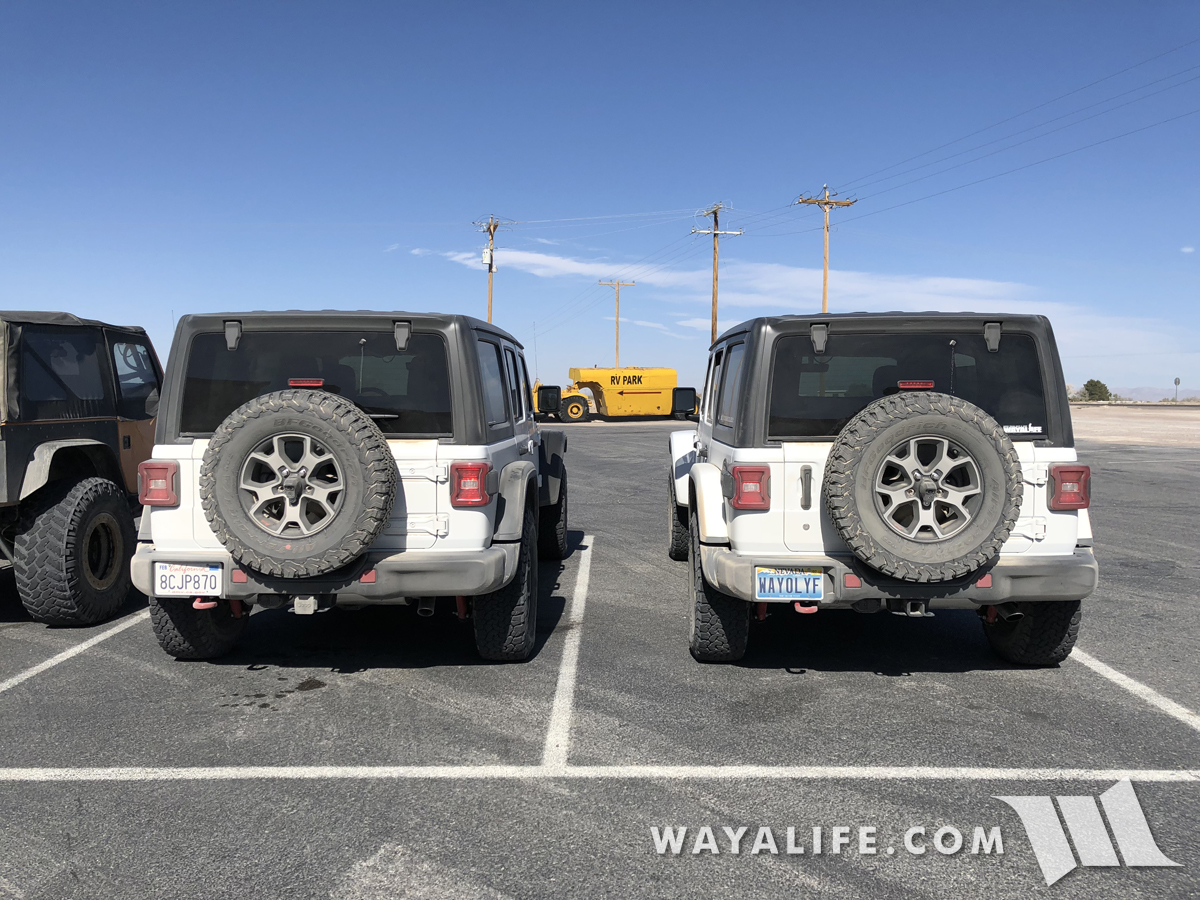 Anyone else out there with a JL and a hard top have this problem?