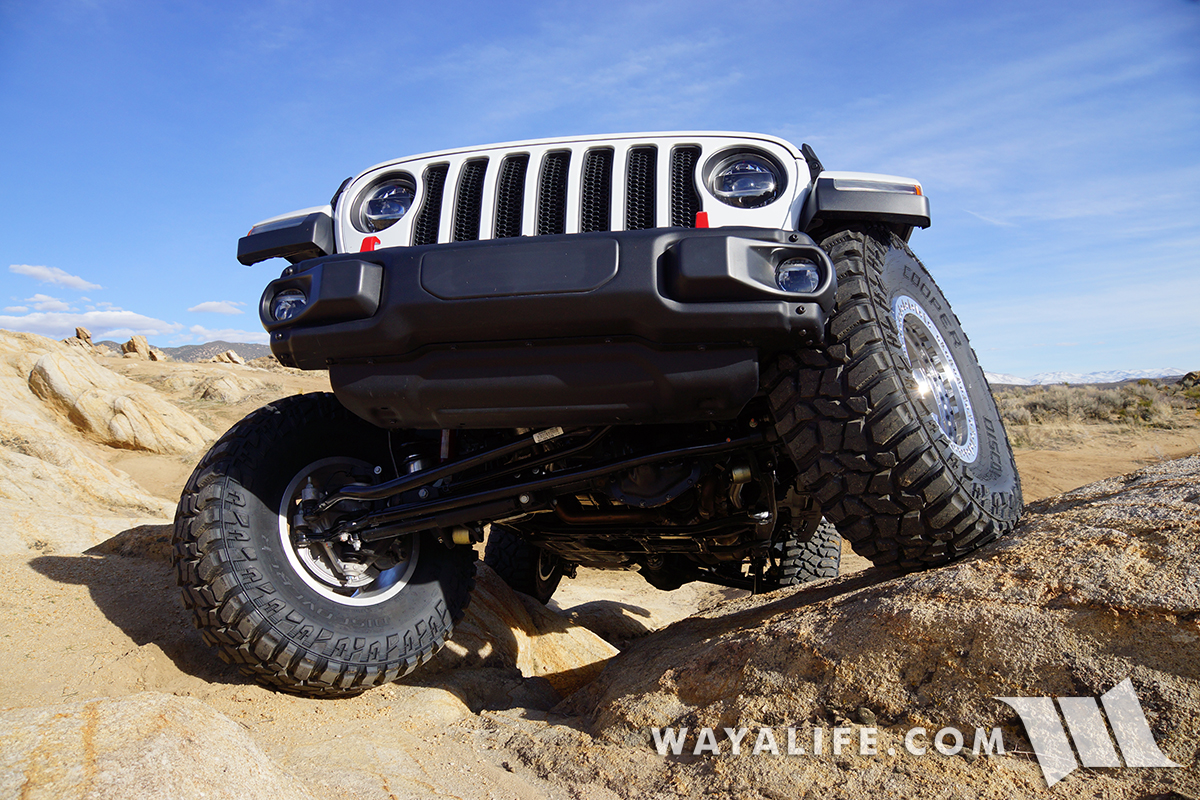 There was never any question for Cindy and I that JET Li, our brand new 2018 Jeep JL Wrangler Rubicon Unlimited, would be running a set of 37″ tires and much sooner than later. What was in question was, how would we get there? How much lift would it take to clear them and could it be done with wheels that have a bigger amount of back spacing especially now that JL Rubicons come with 68″ wide axles? In the end, we decided to run 37×13.50 Cooper STT Pros mounted on KMC XD231 beadlock wheels that have 4.75″ of back spacing and try to make it all work with an EVO 2.5″ Stage 4 Budget Boost, complete with all 8 adjustable control arms.
Soon after getting everything installed, an initial test drive showed us that this setup worked great or at least, around town anyway. The 2.5″ coil spacer lift provided plenty of room to clear the 37″ tires and we saw no rubbing at a full lock, in either direction and this in spite of the tires being 13.50 wide and mounted on wheels with 4.75″ of back spacing. So, the real question now was, how would this setup do off road? Fortunately, for us, a good flex test was just down the street from us and the following are pics of what we found.
FLEX TEST : Will 37's Clear a JL Rubicon running 2.5″ of Lift & Without Rubbing??